06/10/2019 - 06/13/2019
51 st COMEDS
NATO COMEDS PLENARY MEETING
AUCKLAND, NEW ZEALAND
JUNE 10-13 2019
NATO WELCOME
From Brigadier Gray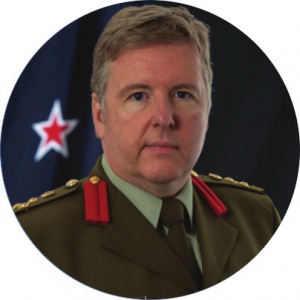 The New Zealand Defence Force is proud to welcome the
Committee of the Chief of MilitaryMedical Services (COMEDS) in NATO
to Auckland, New Zealand, for the 51st COMEDS plenary 10 - 13 June 2019.
I would personally like to invite industry to participate in this event and be part of a
unique NATO experience.
New Zealanders are known for being friendly and welcoming, and the traditional
Māori spirit of manaakitanga -hospitality and generosity- will warmly welcome
NATO health leaders, partner nations and the health industry.
The bringing together of NATO member and partner nation Surgeon Generals, Chiefs of Military Medical Service and observer staff,
is an opportunity to exchange ideas, build relationships and drive future operational military health capability development.
COMEDS
advisory role to NATO includes health matters affecting NATO as well as its
coordinating body for all health-related policies, concepts and initiatives.
COMEDS aims to develop new concepts of medical support for operations, with an
emphasis on multinational health care, modularity of medical treatment facilities, and interoperability.
Auckland provides a world class international setting for the 51st COMEDS
plenary, and New Zealand offers a unique opportunity to experience kiwi hospitality.
Discover our unique Māori heritage, explore our award-winning sights and join us in Auckland in June 2019.
BRIGADIER
ANDREW GRAY
Surgeon General
New Zealand Defence Force