Almanac
Serbia, Republic of
Capital: BelgradeArea: 88.407 km2Population: 7.224.000Official Language: SerbianArmed Forces Personnel: 36.000Medical Officers: n/aMilitary Hospitals / Institutes: 1/4Missions: multiple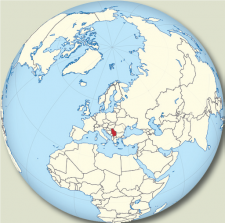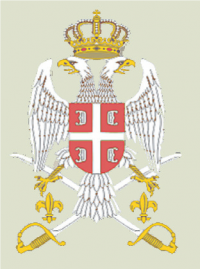 Surgeon General
Ugljesa Jovicic MD PhD
Colonel

Ministry of Defence - Military Health Department
Birčaninova 5
11000 Belgrade
SERBIA
Serbian Military Medical Service
Military Health Department is one of the internal units of the Ministry of Defence responsible for organization, training and development of professional medical workers. It was formed as a separate internal unit of the MoD to raise the efficiency levels of military medical institutions.
Armed Forces Medical Sections (AFMS)
The Armed Forces General Staff Logistic Department is the highest administrative-professional body responsible for proper functioning of the Logistic Support System within Armed Forces. The Medical Services section is part of the Logistic Department and, as the highest body of the General Staff Medical Services is responsible for providing primary health care. Although logistic is functional terms, Medical services are deployed in front lines during combat operations.
The main missions of the AFMS in the field of primary care are planning, organization and control of implementation of measures for preventive-medical protection and delivery of primary care to the Armed Forces units. To fulfill its primary mission at the Armed Forces level, the Medical Service are, in functional terms, closely linked to the Ministry of Defence and Armed Forces General Stuff medical units and civilian medical structures of the Republic of Serbia.
Structure
Military Health Department is a military institution of the Ministry of Defence which is organizationally and functionally subordinated to the Minister of Defence, performing the following activities: preparation of draft laws, rules, regulations, guidelines and adoption of basic acts and orders in the field of medical and veterinary support to the MoD and the Serbian Armed Forces.
The Military Health Department features:
Military Medical Academy

Center of Military Medical Institutions "Belgrade"

Military Medical Center - Novi Sad

Military Hospital – Niš

Military Medical Board (1st and 2nd level Commissions)

Center of Veterinary Service

Armed Forces Medical Sections

Air Medical Institute
Military Hospitals
Military Medical Academy (MMA)
As a medical, educational and scientific-research institution with an internationally acknowledged reputation holds it the most important position in the Serbian Military Medical Services.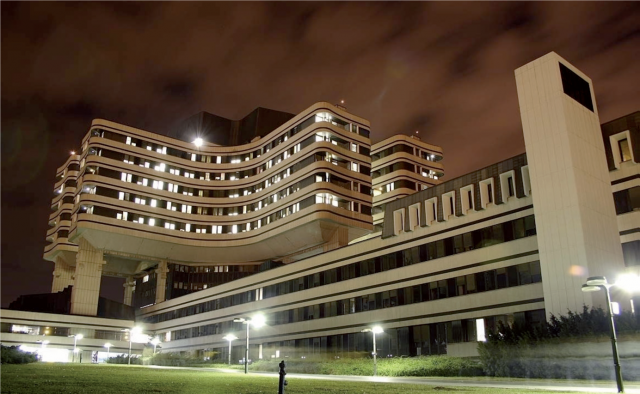 Military Medical Academy, Belgrade
The whole MMA complex located in Belgrade, capital of Serbia, covers the area of 21 hectares and contains 180.000 m2 hospital building. It is divided in more than 60 different technical technological entities with 6.000 premises. The MMA working staff counts more than 3.000 employees, including 570 physicians, pharmacists and dentists.
MMA is organized in five sectors, plus Military Medicine Faculty of MMA:
1st Sector for Medical treatment
This sector includes 27 clinics (organized in the Group of surgical clinics, Group of internal medicine clinics, Group of neuropsychiatric clinics an Dental clinic), 17 institutes (responsible for different kind of diagnostics in the field of biochemistry, radiology, nuclear medicine, pathology, etc.), Specialist Outpatient Clinic, National Poison Control Center, Emergency Department, Solid Organ Transplantation Center, Center for Hyperbaric Medicine, Center for Clinical Pharmacology and Section for Prevention and Control of Nosocomial Infections. In regular time, 1st Sector disposes of 1.200 beds, 25 operating rooms and 7 operating theaters for performing diverse diagnostic and therapeutic procedures. Usually every year we have 35,000 hospital admissions, 20- 30,000 surgical interventions, more than half of million specialist examinations, more than 9.000 liters of blood collected from voluntary donors and about 3,3 millions laboratory tests and diagnostic procedures are carried out.
2nd Sector for Education and Scientific-Research work
This sector is responsible for the units working within its framework (Institute of Medical Research, Institute of Scientific Information and Military Medical Training Center), as well as for organizing and administrating education issues, professional development and scientific-research work covering all MMA's organizational units.
Continuous medical education is a part of regular activities of the MMA employees and annually organizes about 200 congresses, courses, seminaries. Thanks to intensive educational and scientific research process, as well as its publishing activity, Military Medical Academy is recognized as the center of significant scientific research projects. Although numerous, there is an emphasis on research activities related to stem cells, dendrite cells and epigenetic changes in different diseases.
3rd Sector for Preventive medicine
It is responsible in ameliorating preventive medicine issues and complete organization and development of the entire healthcare activity within the Serbian Armed Forces. Along with the assistance of its organizational units Institute of Hygiene, Institute of Epidemiology, Institute of Forensic Medicine and Institute of Microbiology, Sector provides wide array of diagnostic, therapeutic, laboratory and counseling services.
4th Sector for Pharmacy
It provides the MMA's clinics and institutes with drugs, reagents and specific medical disposables, purchased from domestic and/or foreign producers, including its own production resources. The Sector performs this complex activity through contemporary organization of its four basic units:
Department of Medical Material, Department of Pharmaceutical Technology and Department of Drug Control and Examination.
5th Sector for Logistics
The 5th sector provides Military Medical Academy with all functional material and technical aspects. Along with basic logistical support, it carries out protection and metrology procedures and accomplishes tasks including facility infrastructure maintenance, supplying and transport support.
Medical Faculty of the Military Medical Academy
The first class of cadets of the MMA Medical Faculty, which is member of the Defence University, was enrolled in 2009. In 2015, they were promoted in Serbian Armed Forces medical officers. The MMA's Medical Faculty mission is providing the state-of-the-art medical education for cadets and students by encouraging their work independence and responsibility and their disquisitive spirit. As the models of academic citizens and future experts in different medical areas they will be able to contribute the military healthcare improvement. The vision of the MMA's Medical Faculty is to train doctors of medicine up to the standards required for doctors practicing medicine in Europe and the world, and ensure they would be given the same status as their civilian and military colleagues in the country and the world are. Total capacity of the faculty is up to 50 new cadets per year.
In addition to basic Undergraduate Integrated Academic Studies, MMA's Medical Faculty organize Specialist Academic Studies, Academic Doctoral Studies, Health professions specializations and sub-specializations and other Training programs.
Military Medical Training Center
The Military Medical Training Center of the MMA's Sector for Education and Scientific-Research and the Military Health Department of the Defense Ministry is intended for educating and training of professional military officers and military medical reserve officers.
The competent lecturers from the MMA's clinics and institutes make its teaching base following the teaching curriculum for each course. Main tasks of Training Center are: Organization and realization of the courses, seminaries and other types of professional development for professional military officers, applicants for medical service officers and peacekeeping missions candidates, Preparations in time of emergencies for all profiles of healthcare providers, Organization and realization of courses aimed at providing needs for civil protection, medical officers within the framework of international military collaboration, Sharing experiences and organization of joint exercises and the other forms of cooperative activities with neighbor and other countries, etc.
Centre of Military Medical Institutions "Belgrade" consists of three separate medical centers and Military Emergency and Home Care Center. It was established in 1992 and it is responsible for providing health services at the primary and secondary level to the military community form Belgrade area, which has the largest number of the military insurance holders.
Military Medical Centre - Novi Sad is a military healthcare facility of secondary level. It is the main provider of specialty and hospital care to the acive-duty service members and military community from the Vojvodina area as well.
Military Hospital - Niš it is designed for high quality secondary care and it offers services in all specialties and a considerable number of subspecialties.
Military Medical Board (1st and 2nd level) are independent Commissions for the estimation of member staff health status performing professional military duty.
Centre of Veterinary Service provides different levels of education and training of military and civilian veterinary professionals.
Institutes
Institute of Medical Research
The scientific-research work in the field of biomedicine represents the Institute's principal activity aimed at resolving actual issues of concern to the Serbian Armed Forces Medical Services. The Institute carries out diagnostic and consulting activity concerning immunology, molecular medicine and neurobiochemistry issues. Four departments operate within its framework: Department of Clinical and Experimental Physiopathology, Department of Clinical and Experimental Immunology, Molecule Medicine Department and Department of Laboratory and Experimental Care and Use of Animals.
Institute of Scientific Information
The MMA's Institute of Scientific Information represents modern specialized institution for scientific and professional informing in the field of medicine. Its basic activity is retrieval, collecting, processing, analysis and storage of all scientific, biomedical and other information relevant for medicine and with a special emphasis on military medicine and military medical services.
It represents as well the support for professional, scientificresearch and teaching MMA activity, collaborating successfully with the other military medical, civilian, healthcare and academic facilities. Within its framework operate following units: Management, Department of Scientific Information Processing and Publication Activity and Department of Library and Archive Activity.
Air Medical Institute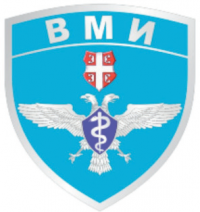 It is an institution of the Air Force and Air defense dealing with aviation medicine (photo No 10). According to decision of the Directorate of Civil Aviation from 18 June 2007, Air Medical Institute had approval to issue a certificate for the completion of medical examinations of aviation personnel authorized by S-JAR-FCL 3 (Joint Aviation Requirements-Flight Crew Licensing ).
---
Deployments
Military Medical Teams in Peacekeeping Missions
Active participation of military healthcare services in both peacekeeping operations and Ministry of Defence and Serbian Armed Forces international activities represents one of the most important aspects of international cooperation. Military physicians along with entire medical staff consider peacekeeping missions as the opportunity to make professional and personal improvement. They work together and share experience with the other foreign colleagues, acquiring that way important skills for further professional development but also the ones involving personal level.
For several years, numerous medical teams represent Serbian Ministry of Defence in peacekeeping missions assigned by United Nation and European Union:
UN mission - MINURCAT / Republic of Chad
Engagement in the period 2008 to 2010
Role 2, as a part of the Norwegian contingent
Total number of engaged staff was 41
UN mission - MONUSCO / Democratic Republic of the Congo
Engagement in period from 2003 – still actual
Aero Medical Evacuation Team
Composition (per rotation): 2 doctors and 4 nurses
EU mission - EUTM Somalia / Federal Republic of Somalia
Engagement in period from 2012 – still actual
The chief of the medical mission (J Med)
Composition (per rotation): 1 doctor (LtCol-Col)
The EU mission - EUTM Somalia /
Federal Republic of Somalia
Engagement in period from 2013 – still actual Role 1
Composition (per rotation): 1 doctor and 4 nurses
UN Mission and the EU MINUSCA - Central African Republic
Engagement in period from 2014 – still actual
Light Field Hospital Role 2
Composition (per rotation): 68 persons (LPB commander, a surgeon, an orthopedic surgeon, an internist, infectious disease specialist, anesthesiologist, radiologist, pharmacist, dentist, specialist, preventive medicine and 3 general practitioners
EU mission – EUMAM RCA / Central African Republic
Engagement in period from 2014 – still actual Role 1
Composition: 1 doctor and 3 nurses
EU mission - EUTM Mali / Republic of Mali
Engagement in period from 2014 – still actual Role 1
Composition: 1 doctor and 2 nurses
Balkan Medical Task Forces (BMTF) is a multinational military medical unit composed of medical staff from Serbia, Albania, Bosnia and Herzegovina, Macedonia, Montenegro and Slovenia as nations that provide infrastructure, personnel, equipment, material and/or financial contributions. Framework Nation (FN) in the first rotation is Serbia that provides the core infrastructure, personnel and equipment necessary for ROLE 2 capability. The purpose of the BMTF is to provide medical support at the Role 2 level on Crisis Response Operations in a sustainable manner and rapidly respond to a broad spectrum of regional disaster relief situations. BMTF will be a MMU, and as a deployable modular military capability, mission tailored for a broad spectrum of crisis response operations. The BMTF will be built upon the existing national medical capabilities in the West Balkan region. Nations will contribute by assigning nationally manned modules which will be integrated into the BMTF.
Cooperation with International and Regional Organizations
The Military Medical Academy has intensive international cooperation with many states, regional and international organizations worldwide. The MMA delegates are active participants in many bilateral and multilateral activities in the field of military and civilian healthcare, whilst numerous delegations pay daily visits to the MMA. Military Medical Academy is a member of the International Committee of Military Medicine (ICMM), Balkan Committee of Military Medicine, participating as well in the activities of NATO COMEDS (Committee of the Chiefs of Military Medical Services in NATO).
The 17th Congress of the Balkan Committee of Military Medicine has been organized in Belgrade in 2012, and 22nd Congress will be organized during the 2017. At the same time, 3rd Pan European Congress of Military Medicine has been organized in Belgrade in June 2014.
Civil-Military Cooperation
Since 2008 military hospitals has been fully integrated into the National Health System and 40 percents of their capacities are reserved for civilian patient population. Furthermore, National Poison Control Center is the only institution in the country specialized for treating the cases of acute poisoning, available within 24/7/365 service.
Other Special Aspects
Military Medical Journal: Vojnosanitetski pregled (VSP) is a leading medical journal of physicians and pharmacists of the Serbian Army. The Journal is published monthly. Papers published in the Vojnosanitetski pregled are indexed in Science Citation Index Expended (SCIE) Journal Citation Reports/Science Edition, Index Medicus (Medline), Excerpta Medica (EMBASE), EBSCO, Biomedicina Serbica. Contents are published in Giornale di Medicine Militare and Revista de Medicina Militara. Reviews of original papers and abstracts of contents are published in International Review of the Armed Forces Medical Services.The first issue of Vojnosanitetski pregled was published in September 1944. The Journal follows the tradition of Vojno-sanitetski glasnik published between 1930 and 1941. Impact factor for 2015 is 0,355.