Almanac
Indonesia, Republic of
Capital: JakartaArea: 1.904.569 km2Population: 237.600.000Official Language: IndonesianArmed Forces Personnel: 395.000Military Hospitals / Institutes: 3/3Missions: multiple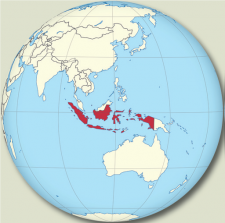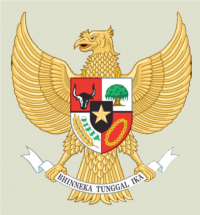 Surgeon General
Dr Ben Yura Rimba
Major General

Chief of TNI Surgeon General
Health Centre of Indonesian Defence Forces Headquarters
Building B III Adi Sucipto
Floor 6 Cilangkap
East Jakarta
Jakarta
INDONESIA
Basic Task of the Military Medical Service
The main mission is the medical support for military mission and joint training, integrate health service as well as to develop the military medicine. And as a coordinator for Army, Navy and Air Force Medical Services.
Structure
TNI SG office is an organization in TNI HQ level with position directly under the TNI Commander in Chief.
Medical Operation Support Department
The Medical Operation Support Department is responsible for carrying out pre and post deployment medical check-up and provide medical supplies kit. At least less more 48.271 medical supply kits have been prepared annually to support for TNI Task Forces, domestic and international missions, including for UN Peacekeeping Forces Operation. 1.826 TNI personnel within 10 TNI task forces joined in UN peace - keeping mission. Pre and post deployment medical check up is done in accordance with the UN standard.
Integrative Health Care Department
The Integrative Health Care Department is responsible for integrating of TNI health facilities for Indonesian military care, to carry out military preventive medicine as well as, epidemiology and surveillance.
There are 3 level I hospitals as a top referral TNI hospital are Central Army Hospital to cover Indonesia west region in Jakarta. Central Naval Hospital to cover east region in Surabaya and Central Air Force Hospital to cover middle region and also TNI have 19 level II hospitals, 26 level III hospital, 52 level IV hospitals.
For military dentistry, there are three TNI facilities belong to Army, Navy and Air Force. Naval Dentistry Institute was established in 1964 has developed to be having post gradua ted for specialist dentist and dentistry military forensic work together with Gadjah Mada University.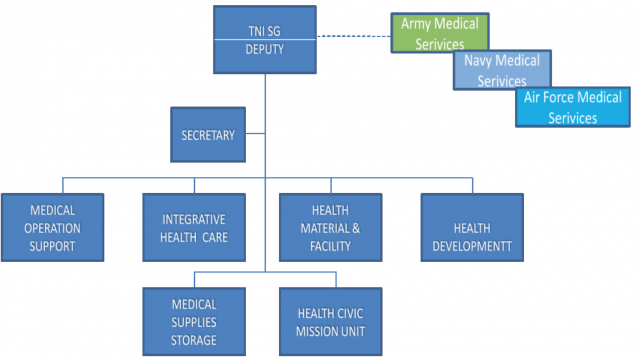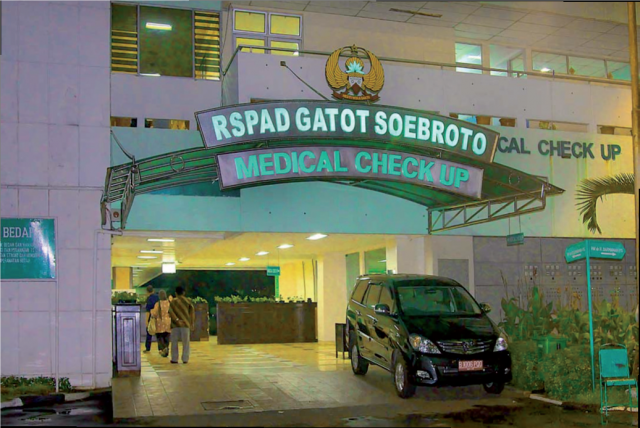 Indonesia Army Hospital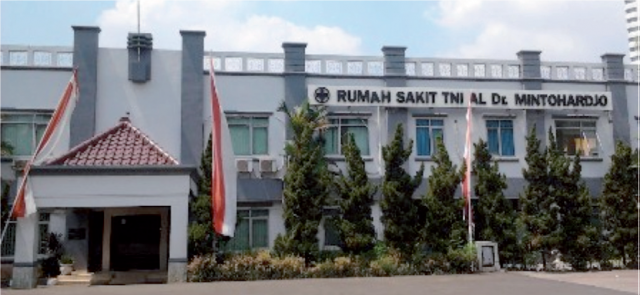 Indonesia Navy Hospital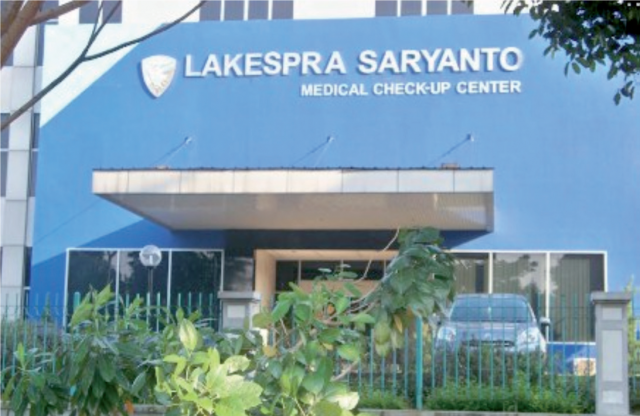 Indonesia Flight Medical Institutions
Health Material and Facility Department
The Health Material and Facility Department is responsible for providing medical equipment and integrates Army, Navy and Air Force's pharmaceutical production with a focus on military operation mission and produces some medicine for TNI Hospital.
Health Development Department
The Health Development Department is responsible for carrying out the military medical training and provide military medical doctrine. It is a tri-service organization staffed by professionals from the Army, Navy, and Air Force to joint medical readiness training courses as well as professional medical programs. For conducting courses, some facilities such as Air Force Aviation Medicine Institute, Army Medical Training Centre and Naval Medical Institute were used. Army Medical Training Centre, it is like a centre of excellent and more focus on field medical training, it was established 1951. Combat ATLS and Combat BTLS become the flagship program, each force can join on this training.
Health Supplies Storage Department
The Medical Supplies Storage Department is responsible for carrying out of warehouse for health supplies, include: receiving, storing, preparing, and distributing all the items of medical material and medical kits.
Health Civic Mission Unit
The Health Civic Mission Unit is responsible for conducting the Humanitarian Assistance and Disaster relief in national or international scale work together with National Disaster Management Agency and preparing the medical battalion as a rapid response unit for Disaster. And also it is responsible for family planning program.
Field Deployments
Medical Task Force
"Ear Marked Organization"
Deployed when needed, particularly for:
• Humanitarian assistance (in disaster relief)
• Peace keeping mission
TNI Medical Support Capability
2 Army (Kostrad) Medical Battalions, each battalion equipped with 50 beds Field Hospitals
2 Marine Medical Battalions, each battalion equipped with 15 beds Field Hospital
1 Hospital Ship (KRI dr. Soeharso)
1 Field Health Detachment in every Health Office of Military Area Command 1 Field Health Detachment in every Health Office of Military Area Command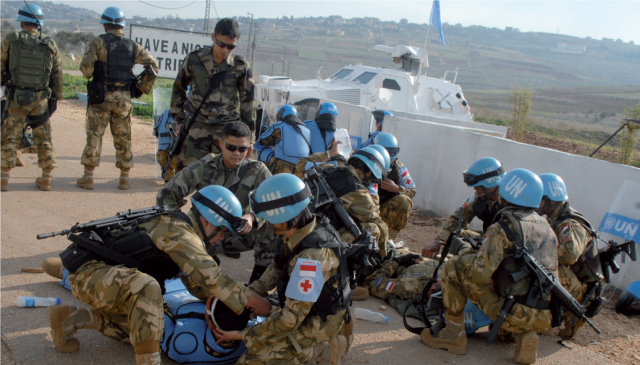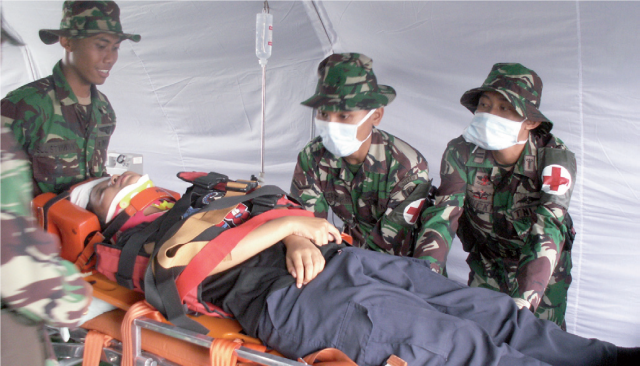 Articles
Browse by category
Events