Almanac
Netherlands, Kingdom of the
Capital: Den HaagArea: 41 . 543 km2Population: 16 . 768 . 736Official Language: DutchArmed Forces Personnel: 37 . 400Medical Officers: 280Military hospitals / institutes / schools: 2 / 6 /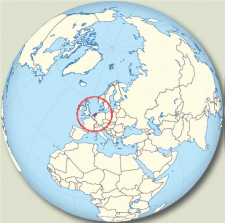 Surgeon General
Johan de Graaf MD MPH DMCC
Brigadier General MC

Ministry of Defence
P.O. BOX 90004
MPC 55A
3509 AA Utrecht
THE NETHERLANDS
Basic Task of the Military Medical Service
To provide operational medical care at Role 1 to 4, (aero)medical evacuation, and preventive medicine in the field.
To provide in individual healthcare including dental care and physiotherapy for NLD military personnel.
To provide in occupational healthcare for NLD military personnel.
To educate military healthcare professionals.
To monitor the overall quality of military healthcare.
To advise the NLD military and political leaders in military healthcare matters.
Structure
Centrally positioned healthcare elements
Defence Healthcare Organization
Consisting of ten centrally organized health service providers and a staff. The organization has a personnel strength of about 1 200 men and women and provide health services for all the branches of the forces in the Netherlands and abroad. The services include for example first line healthcare, dental care, central hospital capability, blood provision, clinical specialist teams for deployment, medical logistics, and initial education for medical personnel. The Commander of the Defence Healthcare Organization is also the Surgeon General.
The Inspector of Military Healthcare NLD Armed Forces (IMG) has a staff of 5 and is responsible for independent inspections of health related matters.
Command Medical Services
Each branch of the Armed Services has it's own medical service:
The NLD Royal Army has medical personnel incorporated with in the manoeuvre units. Each brigade has a dedicated medical company with additional Role 1 assets assigned. In total there are 3 brigades with 3 brigade medical companies. One of these companies is air assault with an additional field dressing station incorporated. Above brigade level there is a medical battalion incorporated within the operational support command Army. The medical battalion consists of 4 interservice operational medical companies. This battalion has the possibility to deploy 8 Role 2 facilities for sustained operations or can combine this capability for a high level threat operation not only for the Army but for Airforce or NAVY as well, including afloat. The battalion also has centralized Role 1 capabilities for general support: aid posts, medical transport and holding. At company and battalion level there are medical staffs that can be used as such and there is also a separate medical staff headed by a Staff Surgeon. The Army medical services have a total strength approximately 1063 service members.
The NLD Royal Air Force has aviation medical capabilities for aeromedevac tasks, holding and general capabilities for Role 1 support of Air Force deployable units. There is a limited SAR capability for domestic tasks (in cooperation with the Navy). At the HQ Air Force level is a separate medical staff headed by a Staff Surgeon. The Air Force medical services have a total strength of approximately 140 service members.
The NLD Royal Navy has maritime medical capabilities for their vessels, including a Role 2 facility aboard an amphibious transport support ship. Furthermore, the NLD Royal Marines have available Role 1 capabilities for amphibious operations. At HQ Navy level there is a separate medical staff headed by a Staff Surgeon. The Navy medical services have a total strength off approximately 120 service members.
The NLD Royal Marechaussee (military police) has a separate medical staff 5 personnel headed by a Staff Surgeon. They have no dedicated medical personnel to support military police (operations).
Military Hospitals
The Central Military Hospital (CMH) is located in Utrecht and has approx. 30 regular beds. All regular in-patient and outpatient specialisations are available within the military hospital or obtainable from the collocated University Hospital Utrecht. The Central Military Hospital in conjunction with the university hospital also provide a (sheltered) Disaster Hospital with a capability of 200 beds. The Disaster Hospital has also quarantine capabilities available.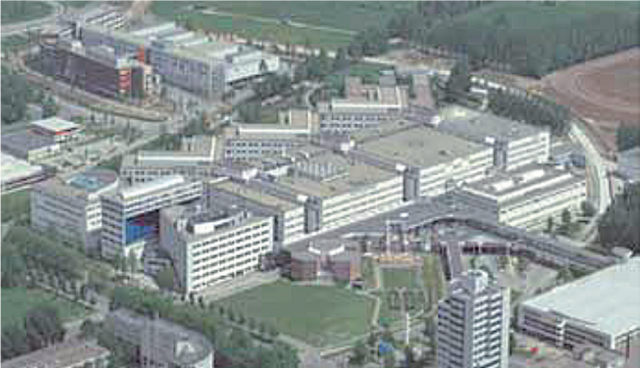 The Military Rehabilitation Centre (MRC) is located in Doorn and has capacity for 80 in-patients besides a number of outpatients. The centre also receives civilian patients and has state of the art training facilities at it's disposal. It also has it's own orthopaedic workshop.
Institutes
Expert Centre for Military Health at Doorn
Their tasks being:
knowledge management on health related issues;
advice on specific subjects as food and water hygiene, radiation, micro-biology, pharmacy, disease control, pub - lic health, etc.;
coordination of medical testing and research. Knowledge Centre for the Army Medical Service Their tasks being:
medical skills lab training at group level;
support of medical training in the field;
support of requirement and procurement of medical equipment
Centre for Man and Aviation (CML) at Soesterberg
Their tasks being:
aeromedical and psychological examinations;
testing and training of air men;
research in the field of human factors.
Diving Medical Centre (DMC) at the Navy port of Den Helder
Their tasks being:
medical examinations of diving personnel;
testing, education and training of diving personnel;
treatment of decompression patients;
research in the field of diving medicine.
Sports and Training Medical Centre (TGTF) in Utrecht
Their tasks being:
individual medical examinations;
applied research in the field of physical exercise;
advice regarding the physical stress of soldiers in the field.
The Defence Institute for Medical Education (IDGO) at Hollandse Rading. All military medical personnel attend the IDGO for initial military medical education and training. This institute is focussed on the military application of healthcare.
Number of Medical Service Personnel
The total strength of NLD medical service members is approx. 2 600 men and women, consisting of approx. 800 civilian and 1 600 military personnel.
Qualified physicians:.........................................approx. 220
Medical officers (non physicians): .....................approx. 200
Qualified dentists:.............................................approx. 50
Pharmacists: .....................................................approx. 10
Qualified physiotherapists: ...............................approx. 60
Nurses (non commissioned officers): .................approx. 600
Medical assistants and med. supporting
personnel (soldiers/corporals): ........................approx. 400
Field Deployments
Recent deployments include:
2003 Central Afghanistan Kabul: Role 2 deployment;
2004 – 2005 SFIR Irak: Role 1 and Role 2 deployment;
2006 North Afghanistan Pol-E-Khomri: Role 2 de - ploy ment;
2006 NRF 5: Pakistan: Role 2 for humanitarian assistance;
2006 Exercise RECAMP Cameron Africa, medical assistance program;
2006 – 2010 ISAF South Afghanistan Uruzgan: Role 1 and Role 2 deployment;
2006 – 2010 ISAF South Afghanistan Aero MedEvac and holding capabilities;
2006 – 2011 ISAF South Afghanistan Kandahar: Role 3 specialist team;
2007 – 2011 KFOR: Role 3 specialist team.
2012 Kunduz Role 1 and contribution with a Role 2 medical team
2012 – 2014 Afghanistan Kunduz Role 1 and contributions with a Role 2 medical team
2013 – 2014 BMDTF(Patriot) Turkey Role 1 MTF
2014 – MINUSMA Mali Role 1 MTF and Aero Medevac
Furthermore numerous exercises are supported throughout the world by the medical services.
Civil-Military Cooperation
The NLD Military Medical Service highly depend on support by the civilian healthcare organizations. Specialist teams are recruited and deployed by a specific military agency and specialist medical personnel support military medical education and training as reserve officers and reserve non commissioned officers. The interaction with the civilian sector will increase even more as to the ambition to ensure the required medical quality. This will be done by placing military medical personnel in civilian healthcare organizations for periodical training.