Almanac
Chile (Air Force), Republic of
Capital: Santiago de ChileOfficial Language: SpanishArmed Forces Personnel: 8.200Military Hospitals / Institutes: 1/n/aMissions: n/a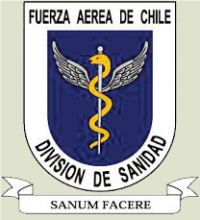 Surgeon General
Guillermo Quiroz MD
Brigadier General MC

Division of Health
El Bosque FACH Base
Av. José Miguel Carrera N°10.525
Santiago
CHILE
Vision
Our vision is to provide the Chilean Air Force with an excellent, modern, continuous and permanent Health Service, that is sustainable over time and capable of operating in an efficient, appropriate, and complementary manner, in coordination with Chile's other support systems in times of peace and crisis or conflict, with the objective of meeting the needs of the Force and of its beneficiaries in the different areas of health, or other actions as ordered by High Command.
Mission
The Health Division is the dependent body of Personnel Command which controls the operation of the Chilean Air Force Health System, with the aim of ensuring that health care meets the Force's requirements, the needs of personnel, the families of personnel and others benefiting.
Air Force Hospital "Gral. Dr. Raúl Yazigi J.", Las Condes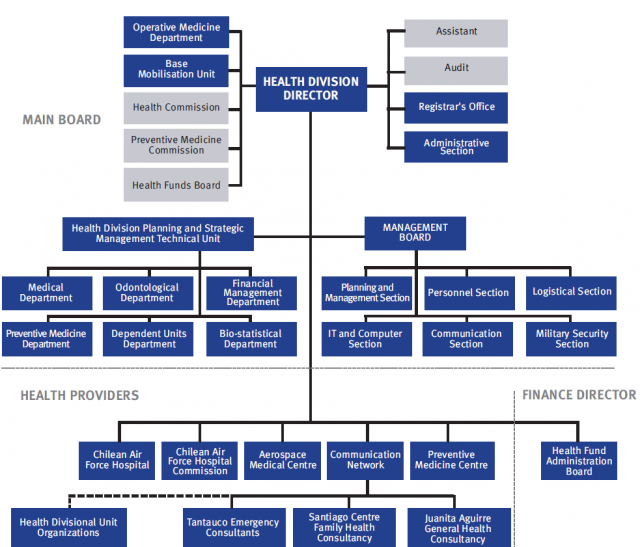 Articles
Browse by category
SDFDS is the Section Defence Forces Dental Services from the FDI. Every year prior to the FDI annual congress we organize an annual meeting. This meeting contains of a cultural day and a scientific program of 2 days, in which international military dentists share their experiences, challenges and latest developments.
The next meeting will be from 29 AUG-1SEPT in Shanghai, China
Events