Almanac
United States of America (Air Force)
Capital: Washington, D.C.Official Language: EnglishArmed Forces Personnel: 346.166Medical Officers: 4.474Military Hospitals / Institutes: 76/n/aMissions: multiple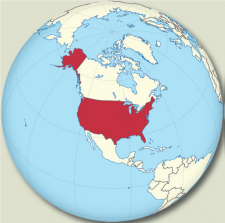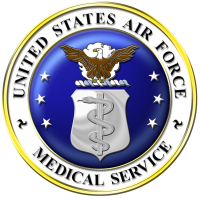 Surgeon General
Dorothy A. Hogg
Lieutenant General

Surgeon General of the United States Air Force
Headquarters U.S. Air Force
Arlington
Virginia
USA
Basic Task of the Medical Service
The Air Force Medical Service (AFMS) mission is to optimize Airmen's physical and mental performance, provide expeditionary medics, and improve the health of two million beneficiaries. Every medic has a role in ensuring the Total Force is ready to "Fly, Fight and Win in Air, Space and Cyberspace." AFMS members are trained, equipped and ready to provide commanders with competent medical capabilities. The Nation has grown to expect "Trusted Care, Anywhere."
Structure
Formed in 1949, the AFMS is the youngest of the United States military's medical establishments. Unlike its sister services, the Air Force has no "medical command;" its medics work directly for the line commanders. Although the Office of the Surgeon General (SG) has no command authority, it leads Air Force medics of all components – Regular Air Force, Air National Guard, and Air Force Reserve – in supporting the mission of the United States Air Force. As a staff element of Headquarters United States Air Force, the Surgeon General's Office does not operate facilities under its own authority but assists the Major Commands (MAJCOMs) in the operation of their medical facilities. The AFMS, as a whole, oversees 76 Military Treatment Facilities (MTFs), six-limited scope MTFs, and four MTFs in deployed locations.
The Office of the SG is built upon the directorate system with each director reporting directly to the SG. There are two major directorates: Manpower, Personnel, and Resourcing; and Medical Operations and Research. The SG is also supported by an executive services team, an attorney providing legal guidance and consultation, and public affairs and legislative liaison office. In addition, there are two field operating agencies, the Air Force Medical Support Agency and the Air Force Medical Operations Agency. The AFMS also partners with its sister Services to provide 10 shared services, including logistics, health information technology, and education and training support through the Defense Health Agency.
Air Force MTFs are aligned under the operational chain of command within a MAJCOM. A MAJCOM is a subdivision of the Air Force assigned a major segment of the USAF mission and is directly subordinate to Headquarters, USAF. Within this construct, MAJCOM/SGs act in an advisory and support capacity, with the medical group commanders at each MTF reporting directly to their wing commanders.
Military Hospitals
76 military treatment facilities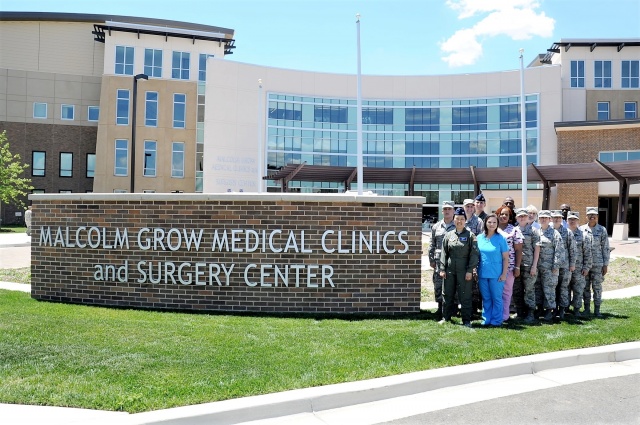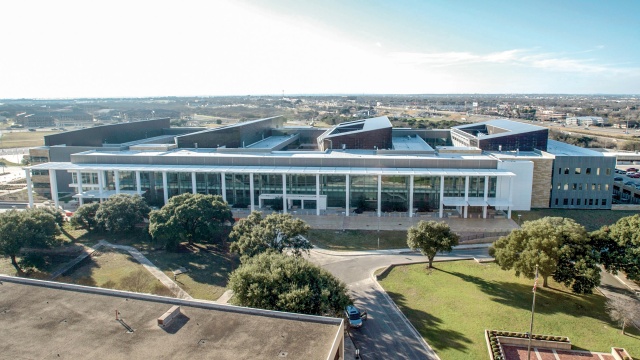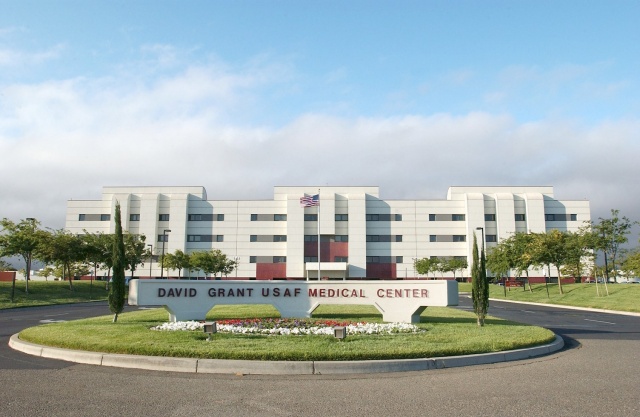 Number of Air Force Medical Service Personnel
| | |
| --- | --- |
| Medical Corps Officers | 3,543 |
| Dental Corps Officers | 931 |
| Other Officers | 6,401 |
| Enlisted | 20,554 |
| Total AC | 31,429 |
| Contractors | 4,252 |
| Civilians | 6,731 |
| Total (NG/RC) | 15,846 |
| Total Force | 58,258 |
Research and Development
Cutting-edge research and continuous development programs have been a hallmark of the AFMS. The ongoing research in procedures, technology and equipment ensures patients and warfighters benefit from the latest and greatest advancements in medical technologies and clinical practices.
The scope of research encompasses the identification, demonstration and validation of new technologies designed to enhance human performance, stabilize and transport casualties, protect the force, restore health, prevent casualties, and maintain a fit and healthy population. Influenced by military and civilian medical science and technological developments, operational requirements, military threat assessments and national defense strategies, AFMS efforts and priorities focus in five programmatic research areas covering the spectrum from Airman induction through point of injury, stabilization and return to duty. Current programmatic thrust area investments include; Human Performance, Force Health Protection, Expeditionary Medicine, Aeromedical Evacuation - En Route Care and Integrative/Clinical Medicine.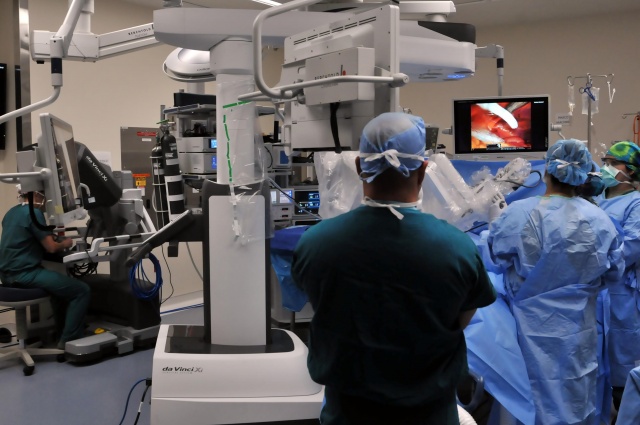 Training
The AFMS provides Air Force Specialty training, readiness training, and leadership education and training internally and externally, through partnerships with sister Services and civilian institutes and universities.
Graduate education for medical personnel is conducted at the Uniformed Services University of the Health Sciences, large military treatment facilities, and civilian institutions around the country. Aerospace medicine students (e.g., Flight Medicine personnel, Aerospace Physiologists, Bioenvironmental Engineering, and Public Health) attend classes at the United States Air Force School of Aerospace Medicine. Medical enlisted speciality training is conducted primarily at the Medical Education and Training Campus (METC) but is also performed at large military treatment facilities.
Field Deployments
Air Force medics are engaged around the globe in contingency and humanitarian activities. The foundation of AFMS contingency response is the Expeditionary Medical Support – Health Response Team system. This flexible system of building block-like components enables the Air Force to tailor its response to meet any need during times of conflict or disaster. It forms the core of a deployed theater hospital and has been used in response to natural disasters around the world.
In addition, Aeromedical Evacuation (AE) is one of the core missions of the AFMS. These operations have been accomplished for decades with traditional AE and, in the last 20 years, with the addition of Critical Care Air Transport Teams (CCATT). CCATT essentially turns an aircraft into a flying intensive care unit, allowing for the transport of critically injured patients. AE is accomplished on fixed-wing aircraft. The Patient Support Pallet system enables any transport aircraft to be reconfigured within minutes to accommodate wounded personnel. With the recent addition of Tactical Critical Care Evacuation Teams serving on rotary-wing aircraft, the Air Force now provides medical care from point-of-injury back to hospitals within the U.S. Since September 2001, medical evacuation teams have accomplished approximately 326,000 patient movements worldwide.
Global Health Engagement is one of the means the Air Force uses with partner nations to help achieve security cooperation goals, build partnerships through health-related activities, and assist in developing strong health care capabilities. The Air Force uses those health capabilities and disciplines in Military-Military and Military-Civilian engagements and activities to build stronger partner capacity, stability operations, support Security Cooperation, and Humanitarian Assistance and Disaster Response efforts, increase interoperability and support of U.S. national security objectives.
Health engagement activities include training, mentoring, planning, consultation, direct healthcare, and exercises in conjunction with national and international partners.
Other Special Aspects
Patient Care
The AFMS cares for active duty and retired military members and their families. Using a two-fold approach, medics not only provide care for ill and injured patients but also encourage healthy behaviours. The AFMS strives to provide patients with consistent and reliable care by ensuring staff focus on patient safety, and the use of evidence-based practices in the provision of quality care across the full range of medical specialities.
With increasing rates of obesity and certain forms of preventable chronic illnesses within the U.S. population, the AFMS also encourages patients to be full partners in promoting their health and performance by providing resources that promote both resiliencies to meet physical and emotional challenges, as well as optimal human performance. On any given day, medics see 25,000 patients, fill more than 60,000 prescriptions, conduct more than 26,000 laboratory procedures, and conduct more than 5,000 dental encounters. The AFMS ensures all Airmen are medically ready to answer the nation's call, develops ready medical Airmen, and provides quality patient-centred health care.