Business forum
Water-Jel Europe LLP.

Water-Jel Europe LLP.
Unit 3&4 The Mead Business Centre, The Mead Lane
HERTS SG13 7BJ HERTFORD

Internet: www.waterjel.com

Articles
Browse by category
Events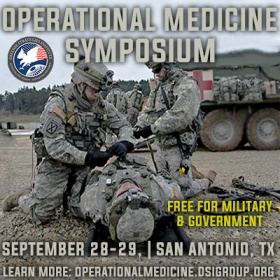 The 3rd Annual Operational Medicine Symposium will focus on DoD initiatives to enhance military medicine in an era of great power competition. This symposium will bring together highly regarded medical professionals from all services to discuss the practice of medicine in expeditionary environments.