11/16/2020 - 11/17/2020
DiMiMED - International Conference on Disaster and Military Medicine
DiMiMED INTERNATIONAL CONFERENCE ON DISASTER AND MILITARY MEDICINE 2019
The 7th DiMiMED was held in Dusseldorf, Germany in association with MEDICA on the 18th and 19th November 2019. It was a most successful and informative conference at which 193 personnel were in attendance from 28 nations. While most of the attendees were from the military, there was also a significant representation from the civilian humanitarian community. This is probably a reflection of the commonality of problems confronting the medical profession in both military and civilian environments, and the common over-riding desire to relieve suffering and distress which unites the medical profession throughout.
The Conference was chaired by Brig Gen (Retd) Dr Rob van der Meer and Col (Retd) Dr Gerald Kerr, who were ably assisted by the various module moderators throughout the Conference. The Conference and its organisation were made possible only through the generous support of BETA Publications and of Messe Dusseldorf.
Click here to read the whole DiMiMED report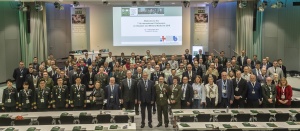 ---


Chairmen
Rob van der Meer, MD
Brigadier General (ret)
Former Surgeon General of the Netherlands Armed Forces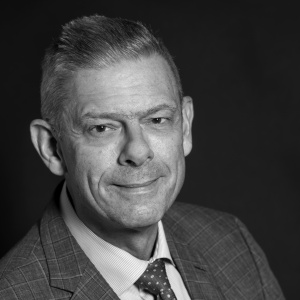 Gerald M. Kerr
Colonel (ret)
Former Surgeon General & Director Medical Corps Irish Defence Forces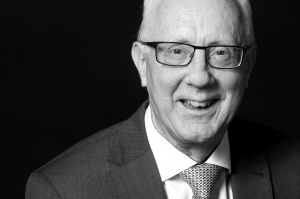 | | | |
| --- | --- | --- |
| hosted and supported by | organized by | under the auspices of the |
---
Program
Click here to find the program of the 7th DiMiMED 2019
---
MEDICA
Join us in Düsseldorf and be part of the world's largest medical sector event.
The DiMiMED entrance includes the ticket to the MEDICA!
MEDICA : 5,200 exhibitors, 120,000 trade visitors and 155 nations in one place!
Click here for the VISITORS INFORMATION.
---
Industrial Partners & Sponsors
Get together with Beta Publishing and leave unique footprints on the fair which is your chance to be an essential part of an exclusive and extraordinary event.
Click here to find partner possibilities as performing a workshop with your products and many more options
---
Poster Award
As the poster award the last year has been received very well, it will again be awarded at this year's DiMiMED. The proposals which are going to be sent in by the candidates, will be reviewed by the chairmen Rob van der Meer and Colonel Gerald M. Kerr. The selected posters will be displayed in the showroom during the conference. At the end of the conference the chairmen as well as the organizer will honour the winner in a special ceremony.
The award carries again a prize of € 1.000
Furthermore, a final report of the ceremony will be published on www.military-medicine.com
We look forward to receiving your proposals!
Here you can find the Paper Of Instruction: Poster Award
---
Report of the 6th DiMiMED 2018
Click here to read the whole DiMiMED report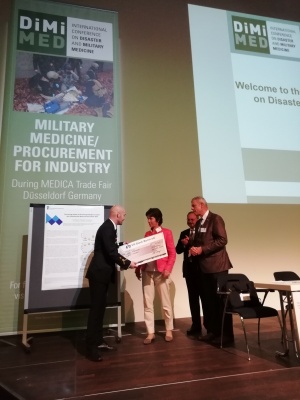 ---
Impressions of the 7th DiMiMED 2019:
Conference Office
DiMiMED
Malin Sophie Ackermann
Eventmanagement
P: +49 (0)228 / 919 37-44
F: +49(0)228 / 91937-23
malin.ackermann@beta-publishing.com
BETA Verlag & Marketinggesellschaft mbH
Celsiusstraße 43
53125 Bonn
Social Media
Links
Location
Trade Fair Düsseldorf
Stockumer Kirchstr. 61
40474 Düsseldorf