11/18/2019 - 11/19/2019
DiMiMED - International Conference on Disaster and Military Medicine
DiMiMED 2019
The Disaster and Military Medicine International Conference is scheduled to take place on 18 and 19 NOV 2019, during the MEDICA Trade Fair in Dusseldorf.
The programme is currently being finalised, but it is expected to include topics relevant to both disaster and military medicine such as CBRN, and Infectious Diseases. There will be ample opportunity to meet and mix with international peers, and learn of their experiences, their frustrations and their solutions to various problems in both the military and disaster environments.
At the same time, this is a golden opportunity to learn of the developments which medical industry has 'in the wings', and to become aware of tomorrow's developments today! The MEDICA exhibition gives a fantastic insight into the latest in medical technology throughout the full spectrum of the practice of medicine from prehospital to high spec hospital facilities.
Overall, this is a must for those who want to place themselves at the 'cutting-edge' of the military and disaster medical community. Strategically timed before Christmas, MEDICA could even produce some Christmas Gift ideas for those who like to be ahead of the curve!
So, remember 18 and 19 NOV 2019, Dusseldorf!
Topics
Session
Co-Chairman
CBRN
Col. Prof. Dr. Kai Kehe
Combat Medical Care

LtCol. Dr. Florent Josse
Disaster Medicine

Col. Gerald Kerr
Brig Gen (ret) Rob van der Meer
Infectious Diseases
Col. Dr. Benjamin Queyriaux
Mental Health
Col. Prof. Dr. Eric Vermetten
Traumatology

Col. Gerald Kerr
Brig Gen (ret) Rob van der Meer

Chairmen
Rob van der Meer, MD
Brigadier General (ret)
Former Surgeon General of the Netherlands Armed Forces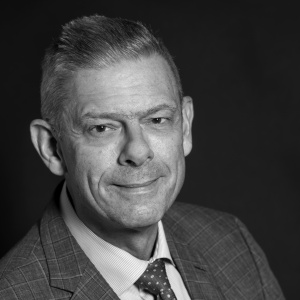 Gerald M. Kerr
Colonel
Surgeon General
Director Medical Corps Irish Defence Forces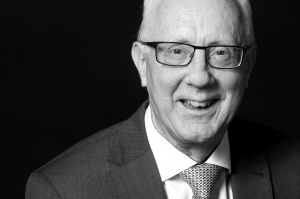 | | | |
| --- | --- | --- |
| hosted and supported by | organized by | under the auspices of the |
Industrial Partners
Get together with Beta Publishing and leave unique footprints on the fair which is your chance to be an essential part of an exclusive and extraordinary event.
You may find partner possibillites as performing a workshop with your products and many more options...
Poster Award
As the poster award the last year has been received very well, it will again be awarded at this year's DiMiMED. The proposals which are going to be sent in by the candidates, will be reviewed by the chairmen Rob van der Meer and Colonel Gerald M. Kerr. The selected posters will be displayed in the showroom during the conference. At the end of the conference the chairmen as well as the organizer will honour the winner in a special ceremony.
The award carries again a prize of € 1.000
Furthermore, a final report of the ceremony will be published on www.military-medicine.com
We look forward to receiving your proposals!
Here you can find the Paper Of Instruction: Poster Award
Accommodation
For the participants of the DiMiMED we blocked a contingent.
Additionally, we have booked a shuttle transfer for our participants.
For further information, please contact us : events@beta-publishing.com
DiMiMED 2018
During the medical exhibition MEDICA in the Messe Dusseldorf the 6th conference on Disaster and Military Medicine (DiMiMed) was held. The conference took place at 13 and 14 November 2018. This year there were around 200 participants from 28 different nations. The majority of participants were military, but also significant numbers of civilian participants were welcomed.
The conference was chaired by Brigadier General (ret) Rob van der Meer, MD and Major General (ret) dr. Kishore JB Rana. The organisation of the conference was, as always, supported by BETA Publications and was made possible with the support of Messe Dusseldorf.
The conference was opened with a welcome address of the new Managing Director of Messe Dusseldorf, Mr. Wolfram N. Diener, who gave a firm statement of the importance of military and disaster medicine and the development of these professional activities by conferences like this. After a welcome address of both scientific chairmen the opening speech was given by Brigadier General Bruno Most on behalf of the German Surgeon General. The keynote lecture was delivered by the Belgian Surgeon General, Major General Geert Laire, MD, who gave an overview of current challenges and his view of future developments in military and disaster medicine. This lecture was very well received by the audience and gave rise to many discussions afterwards.
The further conference consisted of 36 presentations in the following themes:
• Disaster Medicine
• Traumatology
• Use of simulation in training for Emergency Surgery
• CBRN
• Mental Health
• Infectious diseases
Further detailed information can be found in the program. During a number of sessions specialists were moderating the conference and the scientific committee wishes to express their gratitude to Colonel Dominique Mayer, Colonel Prof. Dr. Kai Kehe, Colonel Prof. Dr. Eric Vermetten and Colonel Dr. Benjamin Queyriaux.
This year 5 poster presentations were exhibited.
A prize was given to the best poster and this was given to Mr. Patric Muschner.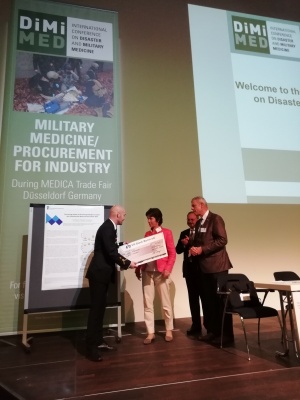 The conference was concluded by BG van der Meer with gratitude and farewell to his co-chairman and a word of welcome to the incoming co-chairman, Colonel Gerald Kerr, MD.
Conference Office
DiMiMED
Malin Sophie Ackermann
Eventmanagement
P: +49 (0)228 / 919 37-44
F: +49(0)228 / 91937-23
malin.ackermann@beta-publishing.com
BETA Verlag & Marketinggesellschaft mbH
Celsiusstraße 43
53125 Bonn
Social Media
Links
Location
Trade Fair Düsseldorf
Stockumer Kirchstr. 61
40474 Düsseldorf