Business forum
KARL STORZ Endoscopy Australia Pty Ltd
KARL STORZ Endoscopy Australia Pty Ltd
Annex Building 15 Orion Road
2066 Lane Cove West NSW

Telefon: +61 2 9490 6700
Internet: www.karlstorz.com

Our company
Since its beginnings in 1945, the KARL STORZ family company has grown into a global manufacturer and distributor of endoscopes, medical instruments, and devices. We are no giant on an international scale but a leader in the things that matter: creativity, flexibility, and expertise.
Our range of endoscopic instruments for human medicine, veterinary medicine, and industrial endoscopy now includes more than 15,000 products. The most recent KARL STORZ developments are in digital documentation systems and comprehensive operating room concepts. As a system supplier, the company combines its expertise in endoscopy with software solutions to achieve integration in the operating room and to support clinical process and resource management.
Articles
Browse by category
Events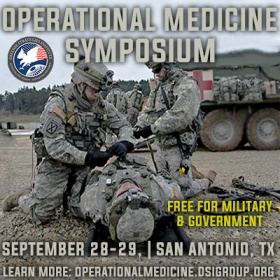 The 3rd Annual Operational Medicine Symposium will focus on DoD initiatives to enhance military medicine in an era of great power competition. This symposium will bring together highly regarded medical professionals from all services to discuss the practice of medicine in expeditionary environments.