Almanac
Singapore, Republic of
Capital: SingaporeArea: 725 km2Population: 5.703.600Official Language: EnglishArmed Forces Personnel: 71.600Military Hospitals / Institutes: 0/5Missions: multiple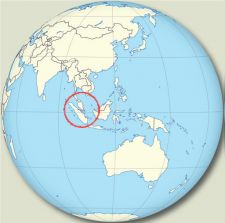 Surgeon General
Dr LO Hong Yee, Edward
Colonel MC

Headquarters SAF Medical Corps
701 Transit Road #06-01
SINGAPORE 778910
Basic Task of the Medical Service
The mission of the SAF Medical Corps is to provide excellent and comprehensive healthcare of our soldiers, protect their health and optimise their combat performance in order to enhance the SAF's operational edge.
Structure
The Headquarters of the SAF Medical Corps establishes and directs the implementation of policies and resources pertaining to force health, force medical protection, operational medical support, medical information technology, medical manpower and logistics.
SAF Military Medicine Institute
The SAF Military Medicine Institute (MMI) is the healthcare command of the Medical Corps that develops healthcare policies and manages all healthcare matters for the SAF. The vision of MMI is to be a first-class system for the provision of primary care, emergency care and specialist care to support SAF soldiers in training and operations. It comprises the Primary Health Services, Specialist Health Services, Dental Branch, Health Care Branch, Medical Affairs and Health Care Programs Office as well as a Medical Information Technology Office.
Under its command are primary care medical centres across SAF camps that provide primary and emergency healthcare, as well as primary dental care, for personnel in the SAF. All medical centres are equipped with Body Cooling Units for treatment of head injuries. Quality healthcare delivery is a priority for the Medical Corps, with all its health facilities certified to the International Organisation for Standardization ISO-9001 and the Occupational Health and Safety Management System (OHSAS) standards. The SAF deploys an electronic medical records system known as the Patient Care Enhancement System or PACES, which allows central archiving and access to the health information of all SAF Servicemen regardless of the medical facility at which they are attended to. PACES is connected to the National Electronic Health Record (NEHR) system that allows healthcare professionals to view records across the national healthcare network. This ensures seamless and efficient information transfer for servicemen as they transit between the SAF and public healthcare system.
Specialist Health Service operates specialist outpatient clinics for the following specialities: orthopaedics, otorhinolaryngology, dermatology, respiratory medicine, sports medicine and occupational medicine. In addition, MMI also runs 2 specialist centres: (1) SAF Vision Performance Centre, and (2) SAF Psychological Counselling Centre. SAF servicemen and women are able to receive specialist dental care (e.g. endodontics) at specialist dental clinics located at MMI.
Force Medical Protection Command
Force Medical Protection Command (FMPC) was formed in 2008 to oversee force health protection against chemical, biological, radiological and nuclear (CBRN) threats. FMPC comprises the SAF Bio-defence Centre (BDFC) and the Medical Response Force (MRF). BDFC is responsible for the development of public health and force health protection policies for the SAF. These include the development of pandemic response plans, vaccination policies and overseas travel advisories. BDFC is also responsible for investigation and containment of infectious disease outbreaks in the SAF. BDFC works closely with both local health authorities and international health organizations to ensure that force health protection measures and policies are benchmarked to the best practices.
The MRF is an elite medical force that is trained to provide medical support to casualties following chemical, radiological and nuclear incidents. Equipped with the modern Medical Decontamination and Treatment Vehicle (MDTV), the MRF is able to respond swiftly to such incidents and bring advanced medical care to the front-line to enhance the survivability of casualties. The MDTV has enabled the automation of many labour-intensive tasks and enhanced the efficiency and effectiveness of MRF troopers in their conduct of operations.
The Army Medical Service
The Army Medical Services (AMS) is one of the formations of the Combat Service Support Command of the Singapore Army and provides medical support to the Army throughout the entire continuum of operations from peacetime to war. The focus of its Headquarters Army Medical Services is in the three thrusts of medical operations, training and medical capability development.
In the area of battlefield medical support, the AMS seeks to provide a trauma management system on the battlefield that is comparable to that available in Singapore today. In its ongoing transformation to a 3rd Generation Medical Service, the AMS aims to provide advanced trauma life support within one hour of injury; damage control surgery within two hours; and primary or definitive surgery within six hours. Key developments in the transformation journey include the equipping of front line combat medics with haemostatic agents and arterial tourniquets; providing a suite of resuscitation and life support equipment at the Battalion Casualty Station (BCS); and deploying mobile Surgical Teams to provide forward, life-saving surgery where it is most needed.
The Army's Combat Surgical Hospitals are deployed in integrated and rapid-deployable platforms, comprising customised, expandable containers and inflatable tent systems. Each hospital comes with operating theatres, a high-dependency care unit, a radiology unit and field laboratory, and is fully transportable by land, air or sea to give greater flexibility for deployment. To meet the challenges of casualty evacuation, the AMS maintains a fleet of wheeled and tracked ambulances, augmented by rotary air assets of the Republic of Singapore Air Force. The new generation of combat ambulances, with upgraded on-board patient monitoring and life support systems, was introduced in 2015.
A specialist branch of the Army Medical Services – the Soldier Performance Centre (SPC) provides injury rehabilitation and occupational health services to the wider Army. In the domain of policy and capability development, it is SPC's performance maximization team that drives human performance maximization and heat injury prevention initiatives. When an injured soldier visits an SPC physiotherapy centre, he or she is assessed for the severity and duration of the underlying problem. Once the physiotherapist has gained control over the physical pain, the soldier is gradually introduced to physical conditioning. The goal is for the soldier to return to full military duties with skills that will help him or her excel in training and avoid injury recurrence. To improve the quality of care and appropriateness of referrals from SAF Medical Centres, SPC has developed a series of musculoskeletal injury management pathways that have been implemented SAF-wide since 2012.
The Occupational Health Section promotes safe work-practices and prevents occupational diseases through a net-work of Unit- and Formation of Occupational Health Officers. The branch ensures compliance with safe work practices through regular inspections and on-site assessments. The Performance Maximization team works behind the scenes to prevent heat-related injuries and improve soldier performance. The team's achievements include The significant reduction in incidence of heat-related disorders arising from training and the development and constant research into body cooling techniques to support our soldiers' training and operations in demanding tropical environments.

The SAF Medical Training Institute
The SAF Medical Training Institute (SMTI) is the home of military medicine training in the SAF. Its mission is to provide high quality and comprehensive training and to sustain the medical competencies for all medical personnel to ensure they are ready to meet the operational needs of the SAF, whether during peacetime or in times of war.
SMTI runs numerous courses annually and offers a diverse range of training ranging from pre-hospital emergency care, primary healthcare to combat casualty care and trauma injuries management. In addition to individual competency, SMTI also provides training at a team and unit level such as the Battalion Casualty Station, Medical Companies and Combat Support Hospitals to ensure that they are proficient in their operational deployment. SMTI also trains and produces paramedics for the country. These paramedics are trained and qualified at SMTI before they are deployed to the Emergency Ambulance Services in Singapore.
The Medical Simulation and Training Centre (MSTC) was established in 2012 to meet the SAF's medical simulation training demands. The 450m2 facility can be configured to create variable-sized realistic environments ranging from the frontline of a battlefield, emergency resuscitation area of a medical centre to an operating theatre of a field hospital. It also has sound generators and strobe lights to re-create an immersive environment to enhance the realism of the training. To complement the MSTC simulation capabilities, High Fidelity Human Patient Simulators (HFHPS) are used as part of the training. These HFHPS are able to exhibit accurate clinical signs and provide real-time quality feedback on procedures performed on them.
A national paramedic training and education roadmap were launched in 2015 to establish a long-term professional programme which aims to strengthen the competencies of paramedics in Singapore. The multi-agency effort, led by the SAF and Singapore Civil Defence Force (SCDF), provides multiple pathways for paramedics to deepen their expertise and better equip them with the medical knowledge and practical skills to support the SAF's wide range of operations.
SMTI also constantly reviews its training methodologies and employs the latest pedagogies and learning science to ensure relevancy and raise overall training effectiveness and standards. Starting from 2016, SMTI will embark on a series of curriculum transformation exercises to modernize its training approach, taking into consideration the profile of the newer generation of learners and advancement in technology. There will be a paradigm shift where the new curriculum will be learner-centric with the focus on addressing the learner's needs. This entails more self-directed learning and the creation of a flexible learning environment where there are no barriers to where and how one can learn through the incorporation of technology.
The Air Force Medical Service
The Air Force Medical Service (AFMS) traces its roots back to 1968 when it began as a medical centre providing support to the Singapore Air Defence Command. Since then, AFMS has grown in size and undergone rapid modernization and transformation, in tandem with the progress made by the Republic of Singapore Air Force (RSAF). The mission of AFMS is to enhance the RSAF's operational effectiveness through robust medical and psychological support, human performance maximization, and provision of aeromedical capabilities.
HQ AFMS formulates operational medical doctrines and oversees the planning and execution of operational medical support for the entire spectrum of RSAF operations. These range from peacetime healthcare and force protection for all RSAF personnel to medical support for all flying activities (local and overseas), ground-based air defence deployments and RSAF exercises (local and overseas). HQ AFMS also oversees all Aeromedical Evacuation (AME) operations for the SAF. Since 1985, a total of 35 AME operations on fixed-wing platforms have been performed. On rotary-wing platforms, 1 Medical Squadron supports the 24/7 Search and Rescue (SAR) standby operations and wartime heli-medevac operations.
The RSAF Aeromedical Centre (ARMC) is an important institution for AFMS, having established itself as a regional Centre of Excellence in Aviation Medicine. Inaugurated in 1982, it serves as a one-stop specialist centre in Aviation Medicine and provides services for all RSAF airmen in the following domains:
Clinical Aviation Medicine
Aviation Psychology
Aviation Physiology Training and Crew Safety
Performance Maximisation
In 2009, ARMC upgraded her Aviation Physiology Training (APT) equipment, which includes the Human Training Centrifuge, Spatial Disorientation Trainer, Air Force Night Vision Integrated Laboratory and Ejection Seat Trainer. The Hypobaric Chamber is currently being upgraded. The RSAF's APT Programme is recognized as a world-class programme and was re-certified by the USAF in 2015. ARMC is the designated national training centre in Aviation Medicine, a sub-speciality which was formally recognised and accredited in Singapore in 2014.
The Navy Medical Service
The Navy Medical Service (NMS) can trace its humble beginnings to 1967 when navy medical personnel armed with basic knowledge in diving and hyperbaric medicine provided recompression treatment for local fishermen divers who sustained diving-related illnesses, as well as provided support to the fledgeling naval diving unit. The subsequent development of expertise in diving and hyperbaric medicine became a key strength of NMS, not just in the provision of recompression treatment for local and regional divers but also in the application of this field of military medicine in support of the compressed air works for the first Mass Rapid Transit project in Singapore in 1984.
In 2009, NMS worked closely with Singapore General Hospital (SGH) to establish the SGH Hyperbaric and Diving Medicine Centre, to provide a one-stop diving and hyperbaric medical facility with access to tertiary level medical care and specialist services. NMS continues to operate 2 multi-place hyperbaric chambers with Transfer Under Pressure (TUP) and Intensive Care Capabilities in Naval Hyperbaric Centre, Sembawang Camp to cater to diving medical support requirements.
NMS spearheaded the development and operationalization of medical capability for submarine rescue (SUBSAFE) operations in June 2000. The containerized Recompression Chambers (RCC), together with a high dependency care unit, was deployed aboard a Submarine Hyperbaric Chamber Vessel (SHCV). In 2008, NMS played an integral role in the operationalization of the Navy's purpose-built dedicated submarine rescue suite comprising the MV Swift Rescue, the Deep Submergence and Rescue 6 (DSAR 6) and the recompression chambers previously deployed on-board the SHCV.
Besides providing diving and submarine medical support, NMS is also responsible for the provision of medical support to the Fleet and Maritime Security Task Force. Equipped with the latest 3rd Generation shipboard medical stores, the Shipboard Medical Team, working together with the ship's First Aid Party, is able to provide both primary healthcare and advanced trauma life support to the crew during missions and deployments. And with the Navy conducting more complex operations in international and local waters, NMS has developed the shipboard surgical capabilities to support overseas deployments and disaster relief and humanitarian relief missions. The Rapidly Deployable Maritime Container (RDMC) system was operationalised in 2016 to provide a rapidly deployable and scalable surgical capability for the Navy.
Finally, primary healthcare and emergency healthcare services are provided at Tuas Medical Centre, Changi Naval Medical Cente and Sembawang Medical Centre, to ensure the health of navy personnel.
Since its inception in the 1970s, NMS has grown in strength with the Navy and continues to do so as the Navy transforms into the 3rd Generation Navy. NMS will stay true to its mission of providing excellent healthcare for the sailors, protecting their health and optimising their combat performance to enhance the Navy's operational edge.
Field Deployments
Since 1991, the Medical Corps has deployed numerous teams to support United Nations and Multi-National Peace Support Operations (PSO). To date, SAF Medical Corps has been deployed to Cambodia, Guatemala, Timor Leste, Indonesia, Iraq, Afghanistan and the Democratic Republic of Congo. Our officers have also served in the medical section of the United Nations Department of Peacekeeping Operations (DPKO).
Under the Ops Blue Ridge (OBR) series of deployments, the SAF Medical Corps established a dental clinic at the provincial hospital in Bamiyan, Afghanistan in 2007. Dental Assistant training courses were also conducted as part of a skills transfer and sustainable development project jointly undertaken with the local health authorities. Subsequently, the SAF Medical Corps deployed 5 medical teams and 1 surgical team in a multi-national Role 2 hospital at Tarin Kowt, to provide primary healthcare and surgical support. A total of 47 personnel were deployed. In 2013, the SAF concluded its mission to support the international peacekeeping effort in Afghanistan.
Civil-Military Cooperation
Despite its relatively small size, the SAF Medical Corps (SAFMC) has actively contributed to overseas humanitarian assistance and disaster reliefs, as well as national contingency responses.
Its first overseas mission comprised a medical team deployment to East Pakistan (Bangladesh) in 1970, in the aftermath of a devastating cyclone that swept the country. Since then, the Medical Corps has contributed medical relief following earthquakes, floods and other natural disasters in the region. It mounted its largest operation following the Indian Ocean tsunami of 2004, with medical and surgical teams deployed to Aceh in Indonesia. The SAF Medical Corps's latest HADR mission, as part of the Whole of Government approach, was the deployment of a combined medical team to Gokarna, Nepal in late Apr 2015.
SAF medical personnel and teams have also responded to national and regional disasters such as the Hotel New World collapse in Singapore (1986); the Silkair flight MI-185 crash in Indonesia (1997); the Singapore Airlines flight SQ-006 crash in Taiwan (2000); and the Bali bomb blast (2002).
During the SARS outbreak of 2003, the Medical Corps played a pivotal role in the SAF force protection, as well as in boosting national public health efforts, which included deploying a medical detachment to reinforce health screening at the Changi International Airport.
The SAF Medical Corps also regularly participates in medical socio-civic missions to enhance defence relations with regional militaries. These missions provide an excellent platform for the various medical services to deploy medical teams (comprising both active and reserve medical personnel) and also enhance relationships with the partners in the region.
Under the ASEAN Defence Ministers' Meeting (ADMM) Plus framework, the SAF Medical Corps co-chaired the Experts' Working Group in Military Medicine (EWG-MM) with Japan from 2011 – 2013. This initiative enhanced the practical cooperation in military medicine among the ASEAN member states and Plus Nations, culminating in the HADR-MM exercise in Brunei in 2013.
The SAF Medical Corps also contributes to the development of military medicine through active participation in international and regional military medicine conferences and regular publications in military medicine journals. Come 2017, the SAF Medical Corps will co-host with US PACOM the Asia Pacific Military Health Exchange (APMHE) in Singapore.