Almanac
United Arab Emirates
Capital: Abu DhabiArea: 83.600 km2Population: 9.267.000Official Language: ArabicArmed Forces Personnel: 50.000Medical Officers: n/aMilitary Hospitals / Institutes: 3/n/aMissions: n/a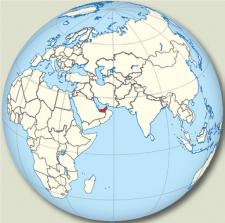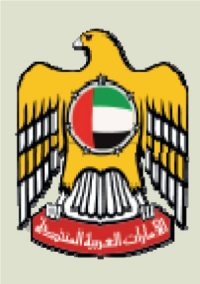 Surgeon General
Dr Aysha Sultan AL DHAHERI
Colonel MC

Zahed Military Hospital
P.O. Box 3740
Abu Dhabi
UAE
Military Medical Service
The armed forces of the United Arab Emirates (UAE), officially called the Union Defence Force, consists of 65 000 troops, and is headquartered in Abu Dhabi. It is the federal military force and is primarily responsible for the defence of all seven emirates.
Situated in the Capital City of Abu Dhabi, United Arab Emirates, Zayed Military Hospital (ZMH) is the exclusive Military Hospital in the Country. It's a 365-bed capacity and the availability of the modern technological equipment in most of its departments have enabled the Hospital's Staff to provide prominent Healthcare Services to more than 110,000 people.
ZMH offers comprehensive Medical Care, both Outpatient and Inpatient and covers the following specialities:
Accident and Emergency
Anaesthesia
Angiology
Cardiothoracic Surgery
Cardiology / Cath Lab
Chest Medicine
Dental
Dermatology
Endocrinology
ENT
Family Medicine
Gastroenterology
General Surgery
Gynaecology
ICU
Infectious Disease
Nephrology
Neurology
Neurosurgery
Oncology
Ophthalmology
Orthopaedic
Pediatric Surgery
Pediatric
Plastic Surgery
Psychiatry
Rheumatology
Urology
Physiotherapy
Laboratory
Diagnostic Imaging
Inpatient & Outpatient Pharmacies
Other Military Hospitals:
Sharjah (220 beds) and Al Ain (120 beds) With the following specialities:
Administration
OR/RR
Male/Female Surgical Units
Royal/VIP
Male/Female Medical Units
Speciality Clinics – ENT, Eye, Plastic
Pediatric Medical & Surgical
Accident & Emergency
ICU
Cardiac Catheterization Laboratory
Outpatients Department
Physiotherapy Department
Isolation Unit