Almanac
Guatemala, Republic of
Capital: Guatemala-CityArea: 109.000 km2Population: 14.500.000Official Language: SpanishArmed Forces Personnel: 17.500Military Hospitals / Institutes: 1/n/aMissions: n/a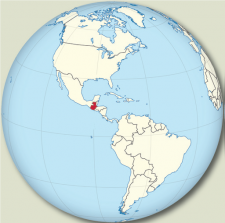 Surgeon General
Fabiola Amelia Enriquez Girón
Colonel

Director General de Salud
Ministery of Defence
Avenida Reforma 1-45, zona 10
Guatemala Ciudad
GUATEMALA
Mission
The Military Health Service is the governing body of the Health of the Army of Guatemala, responsible for the biopsychosocial welfare of military personnel through actions of prevention, promotion, care, evacuation, hospitalisation and rehabilitation in peacetime and war, it also runs teaching and research activities and to order, it supports the civilian population in emergencies, natural and/or anthropogenic disasters.

Vision
The Military Health Service, through efficient management of its human and material resources, seeks to develop efficient and effective processes to deliver health services to ensure that the needs of users are met.

Basic Task of the Military Medical Service
The Army's Medical Company is the oldest combat support service unit of the Guatemalan Army. It is considered the governing body of the health of military personnel, providing support to all military units. In cases of emergency, its brief is to ensure the preservation and recovery of both military personnel and civilian personnel who require support. Currently this Military Service acts as a representative of the Ministry of National Defence before the National Health Council Country Coordinating Mechanism for Guatemala (CCM-G), Conference of Central American and Caribbean Armed Forces (CFAC) and Organisation of American States in humanitarian aid operations. It holds the presidency of the military AIDS Commission (COMISIDA), promoting prevention programmes on STI/HIV/AIDS. It develops educational programmes for military nurses in sequences, teaches nursing refresher courses, food handling and first aid training to personnel engaged in peacekeeping missions and also to any civilian personnel that may require this. It offers support in vaccination and medical-dental campaigns on the orders of the Chief of Staff of National Defence.