Almanac
Brunei, Sultanate of
Capital: Brunei DarussalamArea: 5.765 km2Population: 440.000Official Language: MalayArmed Forces Personnel: 5.800Medical Officers: 27Military Hospitals / Institutes: 1/n/aMissions: multiple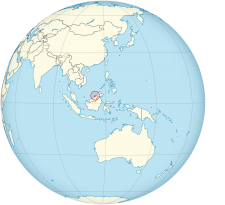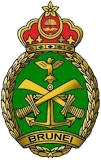 Surgeon General
Dr Awg Mohd Hafizul bin Hj Mohd Awg Hassan
Colonel MC

Chief Medical Officer Royal Brunei Land Forces
HQ Medical Services
Berakas Garrison BB3510
Brunei Darussalam
BRUNEI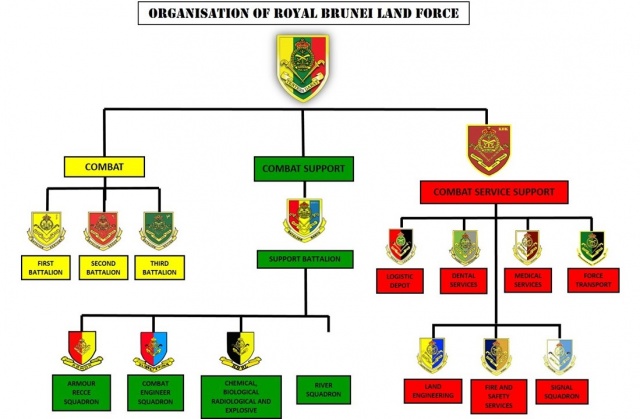 Medical Services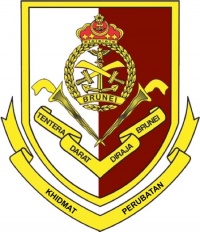 The Medical Service, Royal Brunei Armed Forces was established in 1964 by a British Loan Service Medical Officer. The Medical Service was established to serve the needs of the Royal Malay Regiment. With humble beginnings, the first Medical Reception Station, or better known as MRS, was established at F13, Jalan Abu Bakar in Berakas Garrison. In 1965, MRS provided service from its current location at Jalan Pandangan Laut, Berakas Garrison. Now, the Medical Service include the Medical Training Wing, Medical Store, Environment and Hygeine Wing and 8 MRS throughout the whole country; Berakas Garrison, Bolkiah Garrison, Muara Naval base, Royal Brunei Air Force, Second Batallion Tutong Camp, Penanjong Garrison, Third Batallion Lumut Camp and Bangar Camp.
As more local Medical Officers joined the Medical Service, the British Loan Service was ceased in 2011. However, the secondment of Pakistani Army Medical Officers started in 2014, in order to allow local Medical Officers to progress professionally. Currently there are 20 officers serving in the Medical Service; 10 local Medical Officers (including 4 female Medical Officers), 4 Seconded Pakistani Army Medical Officers, 1 Administrative Officer and 1 Training Officer. There are 142 military staff (98 male and 44 female) and 105 Civilian staff.
The Royal Brunei Armed Forces Medical Service has been involved in a number of international deployments including United Nations Interim Force in Lebanon Peacekeeping Mission, International Monitoring Team to Mindanao, Republic of the Philippines and HADR Mission to Aceh, Indonesia. Representatives of the RBAF Medical Service has also participated in a number of international Ex. In 2013, RBAF hosted the ADMM-Plus HADR/Military Medicine Exercise.
After 51 years, the Medical Service's future plans include the building of the Military Hospital in Bolkiah Garrison and the extension of services not only to military personnel and their families but to civilian personnel within the Ministry of Defence as well. The Medical Service is also looking into conducting a number of research which will look at improving the service provided.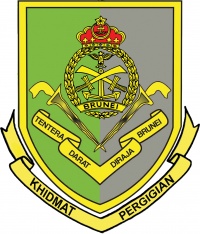 Dental Services
Dental Services initially started as a department established in 1972 under the Royal Brunei Malay Regiment. It was then located in a small annex to the MRS Medical Centre in Berakas Garison and provided routine care and emergency dental care for military personnel and their dependents. The department consisted of two dental surgeries, a reception, a waiting room and a single dental laboratory.
Today, Dental Services is comprised of six Dental Centres located in Berakas Garison, Lumut Garison, Tutong Garison, Penanjong Garison, Rimba Airbase and Muara Naval Base, headed by a central Dental Headquarters in Berakas Garison. Clinical facilities have steadily expanded over the years to now total 22 Dental Surgeries, 3 Dental Laboratories, Dental Stores and Procurement Offices and a Dental Equipment Maintenance Workshop. Comprehensive primary oral healthcare services are provided by a staff of 65 military and 25 civilian personnel which includes: 7 Dental Officers, 12 Dental Technicians, 5 Dental Hygienists, 5 Dental Therapists, 24 Dental Surgery Assistants and various supporting staff.
Based on its Strategic Plan of 2010, Dental Services's organisational vision is 'Towards a Quality, Professional and Resource-Efficient Dental Services' which is strongly supported by its Clinical Governance initiative, its recent Dental Career Roadmap and establishment of running contracts. Apart from executing its primary mission of providing effective dental service support to the RBAF, it contributes towards optimising the operational readiness of RBAF personnel by ensuring that they are dentally fit for deployment via active RBAF Dental Fitness State KPI monitoring and reporting.