Almanac
Kenya, Republic of
Capital: NairobiArea: 58.367 km2Population: 47.564.296Official Language: Kiswahili, EnglishArmed Forces Personnel: 24.000Medical Officers: n/aMilitary Hospitals / Institutes: n/a/n/aMissions: n/a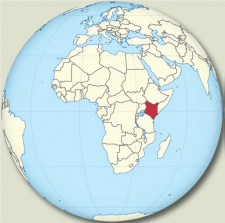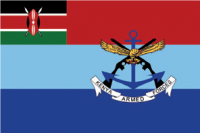 Surgeon General
George NG´ANGA´A
Major General

Director Medical Services
Defence Headquarters
Ulinzi House
PO Box 40668
Nairobi
KENYA
Basic Task of the Military Medical Service
The primary mission of the Kenya Army Medical Battalion is to provide an efficient and timely medical support to the Kenya Army during both peacetime and operations while the secondary role is to aid civil authority in the maintenance of order.
During wartime
• Collection, Classification and Evacuation of casualties.
• Treatment of Casualties and Non-casualty ailments.
• Promote health through Health Education.
• Prevent non-casualty cases through an emphasis on preventive medicine.
During Peace Time
• Care of Defence Forces Personnel and their families using Medical Institution in the public.
• Train Medical Personnel locally and abroad.
• Aid civil authorities during disasters, and in the maintenance of order.
• Participate in Nation building activities.
• Perform any other tasks as may be assigned by the Commander Kenya Army.
KENYA NAVY SICK BAY
With the merits achieved in its 42 years of existence, the Naval hospital is clearly ranked among the best hospitals in the country and the largest military Sick Bay in the Coast Province. Patients are treated at its medical specialist offices with modern infrastructure managed by widely experienced medical and paramedical staff. Its prestige grew with the acquisition of the recompression facility, thus confirming it as the only hospital in the East African region with such facilities. The machine provides consultant services on diving sicknesses. To date four medical officers and one technician are certified, all having served in the Kenya Navy Sick Bay. About 60 recompression treatments have been given successfully over the last ten years.
With time, the medical and paramedical professional quality of the hospital has become even further known. The achievements and many successes are due to constant innovations and efforts of the Naval senior staff.
The Naval Sick Bay is presently under the management of a Senior Medical Officer, assisted by six medical doctors, three dentists and over 200 paramedical staff. It boasts of twelve beds at the maternity wards, twelve beds at the female wards, six beds at the male wards and three beds for the children's wards. It also has a laboratory, an operating theatre and a dressing room. In addition to the medical equipment, the Sick Bay also has a newly acquired dental unit, a drug store, a dispensary, kitchen, novel laundry equipment and the x-ray department.
The hospital operates on a solid mission to provide curative and preventive medical services to the Kenya Navy personnel. In achieving this mission, back-up military operations are provided as well as covering matters of occupational and environmental health.
To add on the innovative equipment and the highly qualified professionals in different medical specialities, special mention must be made to the numerous roles and tasks that it performs, including the provision of public health services and international vaccination facilities.