Business mirror
GRAETZ Strahlungsmeßtechnik GmbH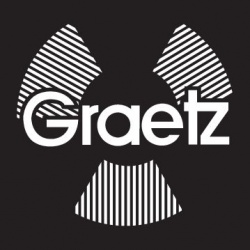 GRAETZ Strahlungsmeßtechnik GmbH
Westiger Straße 172
58762 Altena

Telefon: 02352 7007-0
Fax: 02352 7007-10
Internet: http://www.graetz.com
E-Mail: info@graetz.com

Einsätze, bei denen ionisierende (radioaktive) Strahlung auftreten kann, stellen die Einsatzkräfte von Hilfs- und Rettungsmannschaften (z. B. THW, DRK, Feuerwehren) vor besondere Herausforderungen. Da der Mensch kein Organ zur Wahrnehmung dieser Strahlung hat, gibt es auch keine natürliche Warnung vor gesundheitsbedrohenden Situationen.
Hierfür geeignete, tragbare und batteriebetriebene Mess- und Warngeräte für den persönlichen Strahlenschutz zur Messung und Erfassung von Alpha-, Beta- und Gammastrahlen werden seit fast 70 Jahren von GRAETZ entwickelt, produziert und vertrieben.
Articles
Browse by category
SDFDS is the Section Defence Forces Dental Services from the FDI. Every year prior to the FDI annual congress we organize an annual meeting. This meeting contains of a cultural day and a scientific program of 2 days, in which international military dentists share their experiences, challenges and latest developments.
The next meeting will be from 29 AUG-1SEPT in Shanghai, China
Events