Almanac
Morocco, Kingdom of
Capital: RabatArea: 446.550 km2Population: 34.590.000Official Language: ArabicArmed Forces Personnel: 185.800Medical Officers: n/aMilitary Hospitals / Institutes: 5/n/aMissions: multiple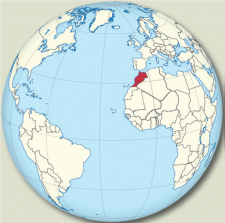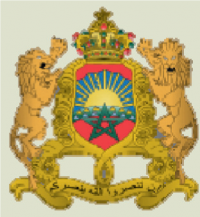 Surgeon General
Mohammed ABBAR
Brigadier General MC

Royal Armed Forces Health Services Inspector
Inspectorate of Health Services of the Royal
Armed Forces
Military Hospital of Instruction Mohammed V
BP 1018
Rabat-Hay Riad
MOROCCO
Military Medical Service
Military Hospitals
The MAR Armed Forces have at their disposal six static military hospitals, one surgical centre (Centre Medico-Chirugical) and a total of five mobile medical facilities (including two field hospitals).
The static hospitals are located in Rabat (where the training centre of the military medical services is also based), Marrakesh, Meknes, Laâyoune (Western Sahara), Dakhla (also Western Sahara) and Guelmine, while the surgical centre is in Agadir. There are also three mobile medical facilities stationed in Smara, Bouizakarne and Boujdour.
The three bases in Rabat, Marrakesh and Meknes also serve as teaching hospitals.
The military hospital "Mohammed V" in Rabat, opened in 1999, has state-of-the-art infrastructure and is supplied with the latest equipment. It is the official base of the Surgeon General of MAR military medical services and maintains a separate ward for the treatment of the Moroccan royal family. It has 780 beds, 21 operating theatres, a burns victim unit, a dialysis unit, a department of neurosurgery, a hyperbaric chamber accommodating up to nine persons and a rehabilitation clinic section with some 40 beds.
The six static military hospitals have not only been providing health care to military personnel and their dependents but have also been available for use by the general public.
In order to provide for long term augmentation of the basic medical care available to the civilian population, particularly in the less accessible regions of the country, it is planned to establish 15 military static "medical bases" in particular locations over the next years.
The Moroccan armed forces also maintain Morocco's three hyperbaric chambers that are available for treating cases of diving accidents: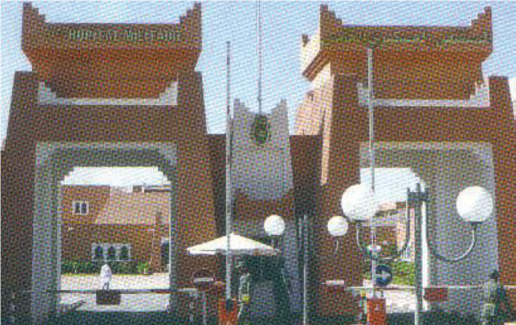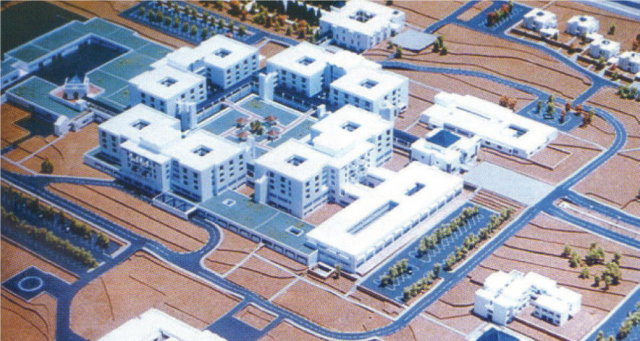 • In Rabat in the "Mohammed V" Hospital, where the hyperbaric chamber is apparently used less frequently for dealing with diving accidents and more commonly for dealing with a wide range of other conditions and disorders.
• In M'Dik (on the Mediterranean coast).
• In Al Hoceima (a naval base and location of the military diving training centre also on the Mediterranean coast).
Field Deployments
Morocco is active in the United Nations, engages in peacekeeping activities, and occasionally sends troops to assist friendly countries. Morocco is an experienced contributor to UN peacekeeping efforts, deploying to countries like Angola, Bosnia, Cambodia, Haiti and Somalia. It currently has over 1 500 peacekeepers deployed to Cote d'Ivoire and the Democratic Republic of the Congo (DRC). Morocco also supports a military hospital in Kosovo under NATO command. Morocco has sent medical personnel to Niger to assist with famine relief.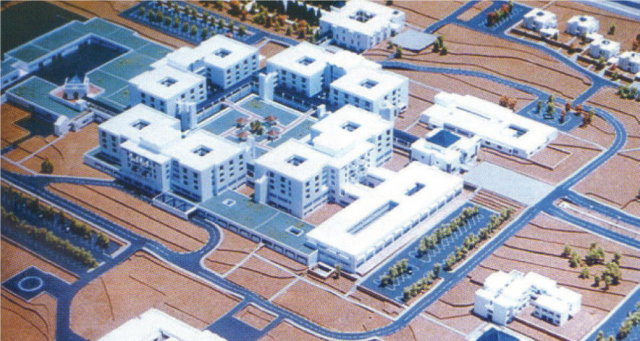 Civil-Military Cooperation
As part of the country's general health care provider programme, the two field hospitals were deployed to isolated regions of the High Atlas in order to provide the often very deprived rural communities there with access to medical care for several weeks. The two field hospitals are supported and supplied by the static facilities in Rabat and Meknes. Both have the equipment and the appropriately qualified personnel for dealing with radiological, ophthalmological, cardiological, pneumatological, internal medical, urological, gynaecological, traumatological and paediatric cases, together with a surgical unit and an associated pharmacy. The two field hospitals are operational within 48 hours of arrival at their target location. Used for their transportation are C-130 and CASA transport aircraft and all-terrain land transportation vehicles.