Business mirror
Black Space Technology Ltd.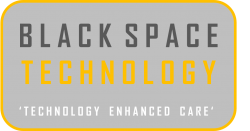 Black Space Technology Ltd.
Birmingham Innovation Campus, Faraday Wharf, Holt St
B7 4BB Birmingham

Internet: www.blackspacetechnology.com

Black Space Technology specialises in scalable and future proofed mobile telemedicine and telehealth solutions. The core 'Raptor' Android mobile digital platform is easily configurable to the military/civil contingency medical needs.
Rapid EPR – multi language EPR, vital sign monitoring and telemedicine platform for use in prehospital care, ambulances and remote environments.
Rapid Triage – Incident Ground Control System and real time situational awareness platform for CBRNE/Multiple Firearms Terrorist Attacks. Developed with input from European Special Forces.
Battlefield Trauma Monitor - low SWaP wireless vital sign monitoring, digital TCCC record and optional HD video conferencing or secure messaging delivering first class healthcare into combat environments for use in tactical field care scenarios
Safe Mobile Warrior – wearable biometric platform for measuring biometric and environmental threats for use in training and on operational deployments
Articles
Browse by category
SDFDS is the Section Defence Forces Dental Services from the FDI. Every year prior to the FDI annual congress we organize an annual meeting. This meeting contains of a cultural day and a scientific program of 2 days, in which international military dentists share their experiences, challenges and latest developments.
The next meeting will be from 29 AUG-1SEPT in Shanghai, China
Events