Business mirror
Primal Therapies Inc.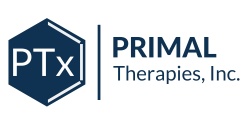 Primal Therapies Inc.
40 S 7th St #212
MN 55402 Minneapolis

Telefon: +01-612-440-2014
Internet: www.primaltx.com

Primal Health - a biotechnology company focused on developing and commercializing small molecules and patented products for advanced infection control. With over 10 years of preclinical and clinical validation, the SMMRTⓇ technology selectively targets biofilm-related problems to improve health outcomes.
The company is positioning its SMMRTⓇ personal hygiene and disinfectives products for partnered commercialization. Areas of focus are oral hygiene, skin and wound care, and topical disinfectives.
Primal Therapies Inc.
40 S 7th St #212
Minneapolis, MN 55402
Ph. +01-612-440-2014
www.primaltx.com
Primal Health
A subsidiary of Primal Therapies
1400 Van Buren Street NE #140
Minneapolis, MN 55413
Ph. +01-612-440-2014
www.dailydentalcares.com
Social Media
Links
Articles
Browse by category
Events