Almanac
Portuguese Republic
Capital: LisbonArea: 92.345 km2Population: 10.374.822Official Language: PortugueseArmed Forces Personnel: 30.088Medical Officers: 294Military Hospitals / Institutes: 1/n/aMissions: multiple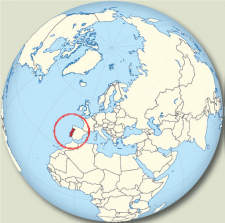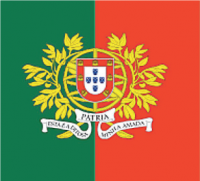 Surgeon General
João Jácome de Castro
Brigadier General

Military Health Director
Armed Forces General Staff
Av. Ilha da Madeira, 1 – 4º piso
1400-204 Lisboa
PORTUGAL
Basic Task of the Military Medical Service
The purpose of the Military Health Services (MHS) in support of the Portuguese Armed Forces is to provide healthcare and health protection services to the military active service personnel, and their families, as well as reservists and pensioners from the Defense Forces. The military health services are aimed to provide care according to the best medical practices. Their whole action comprises planning, management, preventive actions, direct patient care, medical intelligence gathering and release, training & education of health services personnel and research innovation and development initiatives. The military health services play a critical role in establishing and maintaining the operational readiness and combat capability of the Portuguese Armed Forces. Currently the military health services support domestic missions focused on national defense and humanitarian operations, including fighting against COVID19 pandemic in an active cooperation with the Portuguese National Health System as well as deployed personnel on peacekeeping operations.
Structure
The Military Health Director is the main advisor of the Armed Forces Chief of Staff in all matters related to Defense healthcare. The Surgeon General (SG) is the coordinator of joint medical planning and operations providing operational medical support to exercises and operations, allocating human resources, managing medical careers and post-graduated education of medical personnel and providing technical and scientific advising to Armed Forces Staff Board.
The Operational Medical support is provided, under the coordination of the SG, by the health units of the branches and includes pre-hospital care, prolonged field care and medevac as well as preventive medicine services, namely food safety, epidemiological surveillance and occupational health.
Military Hospitals
The back-up support is provided by a central and university military hospital that is under the direction of the DIRSAM. The Armed Forces Hospital (Hospital das Forças Armadas – HFAR) comprises two hospital buildings, in Lisbon and Oporto. The Lisbon ROLE IV structure is located on a Military Health Campus, together with the aeronautic, underwater/hyperbaric, epidemiologic and training/research units, facilitating synergies. Besides providing health care, HFAR is also part of the network of sites where medical students, nurses and physiotherapists of Lisbon Universities and Health Schools can do their training.

Institutes, Research and Public Health
The military health services are engaged in multiple research, development and innovation activities in partnerships with national and international academic institutes and private companies. Research and development activities include physiology and clinical research but also innovation in operational activities.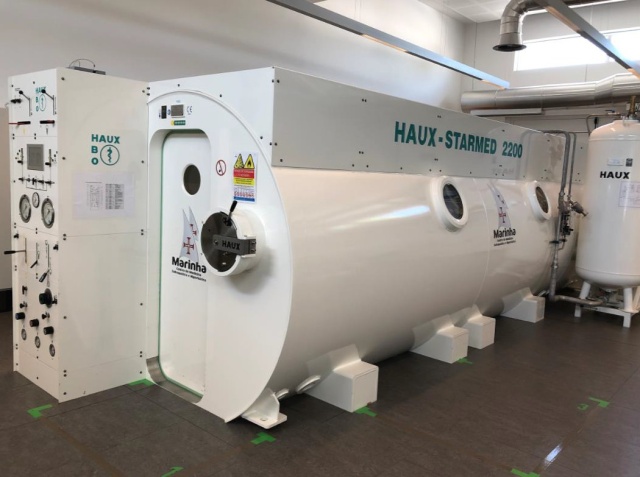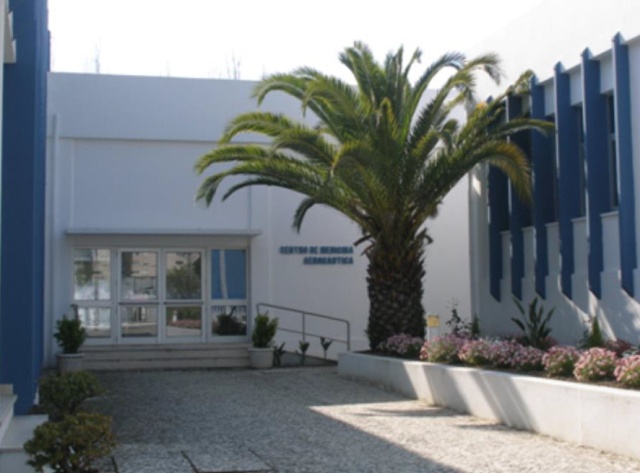 Number of Medical Personnel



HOSPITAL
OTHER MILITARY HEALTH STRUCTURES
TOTAL
Human Resources
Military
Civilians
Military
Civilians
Military
Civilians
Physicians
78
78
188
29
266
107
Nurses
167
131
285
12
452
143
Dentists
10
3
24
2
34
5
Health Technicians
28
88
40
27
68
115
Nutricionists
1
3
1
1
2
4
Psicologists
5
10
38
4
43
14
Pharmacists
10
0
27
3
37
3
Veterinarians
0
0
27
0
27
0
(medical internship)
0
3
75
0
75
3
TOTAL
299
316
705
78
1004
394
Source: From Statistical Yearbook of Portuguese National Defence - 2021
The diversity of the health services missions is covered by both military and civilian personnel working at the Armed Forces. The health military services comprise different specialized carriers for military physicians, pharmacists, veterinarians and dentists. Military nurses, diagnostic and therapeutic technicians, veterinarian nurses and pharmacy technicians also have autonomous carrier paths.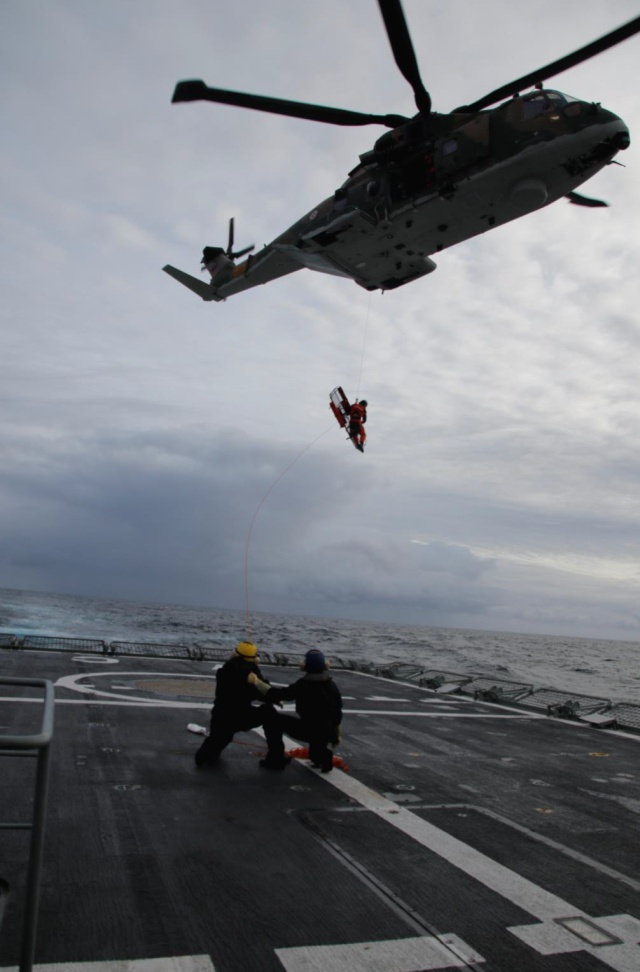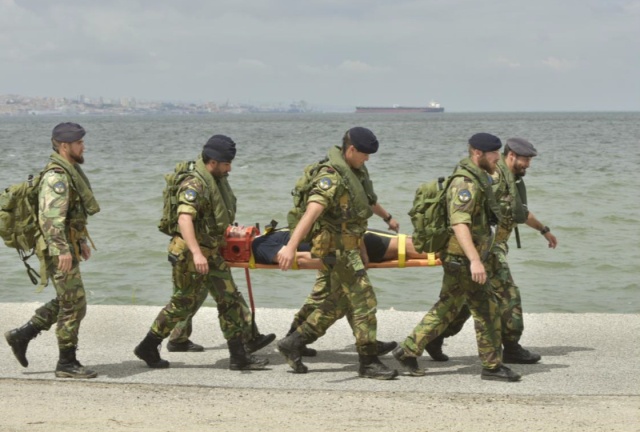 Health support to deployed troops
Recently, three medical facilities (role one) were deployed to support portuguese missions: one to República Centro Africana (RCA), another one to Afganistan and another one to Mozambique.
(status: 19 December 2022)