Almanac
Russian Federation
Capital: MoscowArea: 17.075.400 km2Population: 146.877.088Official Language: RussianArmed Forces Personnel: 1.013.628Medical Officers: n/aMilitary Hospitals / Institutes: 13/n/aMissions: multiple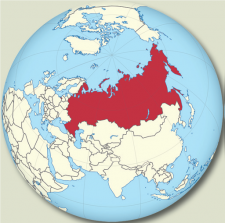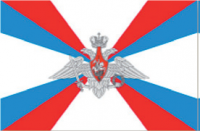 Surgeon General
Dr Dmitry TRISKIN
Major General

Main Military Medical Directorate
19 Znamenka str.
Moscow 119160
RUSSIA
Basic Task of the Military Medical Service
The Main Military Medical Directorate of the Ministry of Defence of the Russian Federation (MMMD) of the MoD, Russia is the military control body which conducts the measures targeted on the following:
to safeguard the health of the servicemen, civilian personnel of the Russian Federation Armed Forces retired personnel and their family members; to implement the state policy on the provision of sanitary-epidemiological well-being of the armed forces personnel; to organize the activity on maintaining combat and mobilization readiness of the medical service; provision of the armed forces with medical equipment and materiel, organization and control of training of military medical personnel for the medical service of the armed forces.
Structure
The Russian Federation Armed Forces Medical Service comprises military-medical assets of all services (Army, Navy, Air Force and Strategic Nuclear Missile Troops).
Military medical service operates 13 Military Hospitals along with a number of clinics of Military Medical Academy (St. Petersburg) and other institutions with a total capacity of approximately 50.000 beds.
Construction of the Multi-discipline clinic at the territory of the Kirov Military Medical Academy was launched in Saint-Petersburg.
This is the first such Centre in the Russian Armed Forces and it is competitive with the European ones. It consists of an anesthetic module, field surgery module, pediatric module, surgery module, feldsher's module, laparoscopic module, surgery basic skills training module and traumatology module. The Centre is equipped with more than 60 unique simulators which can be used for training by 130 specialists simultaneously. The simulators are programmed in order to train servicemen to conduct medical operations of any complexity: from stitching and intravenous injections to laparoscopic and reanimation operations.
Field Deployments
Russian military medical assets constantly take part in various international campaigns such as UN, NATO missions (SFOR, KFOR), disaster relief operations (Tsunami relief in Indonesia).
Currently, they are deployed in Sudan and Chad as part of the UN missions in those countries.