Almanac
South Africa, Republic of
Capital: PretoriaArea: 1.219.912 km2Population: 51.771.000Official Language: Afrikaans, English (9 more)Armed Forces Personnel: 60.000Military Hospitals / Institutes: 3/4Missions: n/a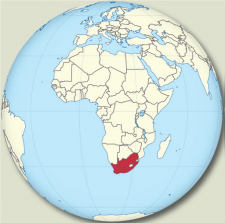 Surgeon General
A. P. Sedibe DMG MMS MMB OStJ
Lieutenant General

Surgeon General of the South African Defence Forces
Office of the Surgeon General
Privat Bag X 102
Centurion, 0046
SOUTH AFRICA
Basic Task of the Military Medical Service
The Military Health Vision
The vision to establish a healthy military community will be our driving force.
The Military Health Mission
The SAMHS will plan and execute these activities according to the mission formulated as "To support the SANDF by providing quality health services for the full range of military deployments and to sustain the health of members of the armed forces, their families and others eligible for care by the SAMHS".
Theme
"A World-Class Clinical Service" is the theme within the SAMHS is operating and delivering service.
Motto
"We serve the brave"(or 'Audaces Servamus') confirms our service delivery responsibility. The SAMHS is a "One Force" consisting of regulars, reserves and civilian personnel, the "Core Force" with core growth capabilities to be able to grow to a "Growth Force" to support major conflict operations.
• The SAMHS provides, prepares and employs military health forces in joint and independent operations and support and sustains operations within the concept of jointness.
• The SAMHS renders support within the human battle space1 in a layered defence system with a stepped-uphealth approach. Defence thus requires Force Health Protection and Health Sustainment by means of best value evidence based quality health services to ensure a worldclass clinical service.
Structure