Almanac
Sweden, Kingdom of
Capital: StockholmArea: 447.435 km2Population: 10.327.590Official Language: SwedishArmed Forces Personnel: 22.500Military Hospitals / Institutes: 0/2Missions: multiple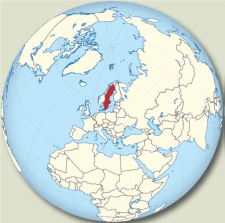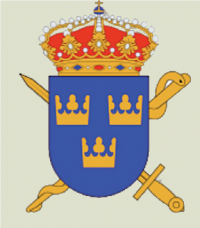 Surgeon General
Claes Ivgren DVM
Colonel

Director General of
Medical Services
Swedish Armed Forces
107 85 Stockholm
SWEDEN
Basic Task of the Military Medical Service
The main task for the Military Medical Service is to protect, maintain and restore the health of the Swedish soldiers. Wherever they are on missions in the world, soldiers are to receive at least the same level of treatment they would get in Sweden.
Military Surgeon General and the Chief Medical Doctor main tasks are:

• Medical intelligence, Preventive Medicine and Medical Care and Rehabilitation.
• Issuing of Regulations and Instructions for the different services.
• Development of the Medical branch in the Swedish Armed Forces.
Structure
Regional Medical Facilities
SWAF has only a small number of full time qualified medical personnel employed. Most of the qualified personnel are contracted civilians engaged only part-time.
Sweden has no military hospitals Role 3–4. The military medical service Role 3–4 is fully integrated into the civilian health care system and university hospitals. The cooperation is well developed with University clinics, academies and research institutions.
Institutes and Training
Education and training of qualified Medical personnel are conducted at the Centre for Defense Medicine in Gothenburg which is also responsible for recruitment and development. Aviation Medicine including Dynamic Flight Simulator and pilot survival training is conducted in Linköping. Centre for Diving Medicine is situated in Karlskrona. The Logistic Regiment in Skövde is a joint armed forces unit that supports other military units in the SAF with ammunition, fuel, supplies and medical care. The Regiment also incorporates the Armed Forces' Logistics College – a logistics, traffic and driving school.
Field Deployments
Sweden has been engaged in a number of international missions and exercises. The Swedish military health care system is compatible with NATO standards and has proved itself to be well functioning in an international context. Level 1+ deployed in Mali (MINUSMA) since 2015 based on container system.
Sweden has a small number of RW MEDEVAC units manned by anaesthetists and anaesthetic nurse. Sweden has no Hospital ships.
Sweden has two Field Hospitals Role 2
Other Special Aspects
Military Medical Society