Almanac
Cuba, Republic of
Capital: HavanaArea: 109.884 km2Population: 11.239.224Official Language: SpanishArmed Forces Personnel: 49.000Medical Officers: n/aMilitary Hospitals / Institutes: 7/n/aMissions: multiple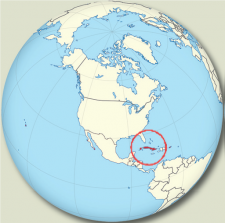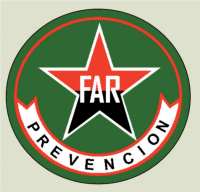 Surgeon General
Dr Francisco Martinez Quintela
Brigadier General MC

Director Central Hospital "Dr Carlos Finlay"
Ministry of the Revolutionary Armed Forces
Plaza de la Revolución
Havana
CUBA
Basic Task of the Medical Service
Medical Services are defined as the combination of measures and resources available to strengthen the capacity and combat readiness of units through the application of healthcare promotion, prevention and monitoring principles and standards. These services are governed by the general principles set out by military authorities, the particulars of said protection and the results of applying the standards and regulations issued by the Department of Public Health.
Knowledge of medical sciences, adapted to the characteristics of military life and work are applied to the services so as to ensure that members of the Revolutionary Armed Forces (FAR) have the best physical and mental capabilities in order to be able to defend the nation. Furthermore, the services in question are linked to the National Healthcare System so as to be able to plan medical cover for the "Guerra de Todo el Pueblo" [people's war].
The provision of dental medical assistance comprises the combination of measures and activities undertaken to prevent and cure disorders, which are organised and performed by the Medical Services in order to meet the demands of military personnel, relatives of officials, FAR employees and the civilian population, which is divided on a regional basis into FAR medical units. This final group represents more than 85% of all individuals dealt with by military medical facilities.
Two levels of assistance have been established in order to provide and develop medical cover in peacetime:
Primary care: infirmary and healthcare and dental medical assistance. This is provided at health stations, health centres, medical health centres and forces hospitals.
Secondary care: hospital dental medical assistance provided at central military and army hospitals and health care provided at the Topes de Collantes Health Centre.
Military Hospitals
Objective:
The military hospital is the main scientific and technological body of the FAR's Medical Services within the territory. The main objective of the hospital is to provide the best and most efficient secondary medical assistance and dental care to military patients (15-20%) and the civilian population that attend the hospital, regardless of whether they are resident within the region or not.
This objective also includes hygiene and epidemiological work at military units, the development and assurance of pre and post-graduate teaching, science and technological innovation work and ensuring that there is sufficient capacity as regards being combat-ready so as to be able to effectively provide medical cover in times of war by making wartime medical facilities fully combat-ready.
Perspective:
The hospital is a military facility categorised as a Central Military or Army Hospital that provides general medical, surgery and teaching services and which is committed to providing a quality and efficient work system, in addition to indicators that are of a similar level to those of both the nation's and world's leading medical facilities. It is also involved in providing personnel with professional development and training, finance management and technical-scientific development (via the introduction of advanced technologies). In addition, the hospital has an IT network covering all areas within the facility, which enables staff to provide quality services at all times and ensures that patients, relatives and employees are well catered for.
Central Hospitals
Central Military Hospital Dr. Carlos Juan Finlay
Central Military Hospital Dr. Luis Díaz Soto
Army Hospitals
Military Hospital Doctor Mario Muñoz Monroy, Matanzas
Military Hospital Comandante Manuel Fajardo Rivero, Santa Clara
Military Hospital Dr. Octavio de la Concepción y la Pedraja, Camagüey
Military Hospital of Holguín
Military Hospital Dr. Joaquín Castillo Duany, Santiago de Cuba