Almanac
Guyana, Co-operative Republic of
Capital: GeorgetownArea: 215.000 km2Population: 735.000Official Language: EnglishArmed Forces Personnel: 3.400Medical Officers: n/aMilitary Hospitals / Institutes: n/a/n/aMissions: n/a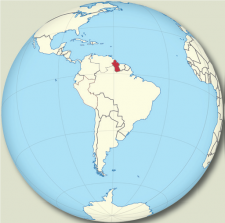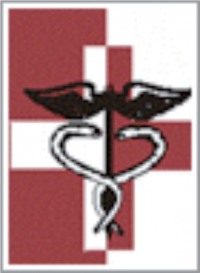 Surgeon General
Nigel Langhorne MD
Major

Medical Department
Guyana Defence Forces
Camp Ayanganna
Thomas Lands
Georgetown
GUYANA
Basic Task of the Military Medical Service
The Medical Corps Guyana Defence Force (GDF) provides primary medical and dental care to all the members of the Force and their immediate families.
In order for Medical Corps to execute its role the following tasks are assigned:
Medically examine and screen all applicants and members of the Force.
Conduct dental inspections of all applicants and members of the Force
Liaise with the Ministry of Health for all aspects of training beyond the capabilities of the GDF.
Advise the COS of health matters.
Support medical outreach operations.
Provide ambulatory care to members of the Force.
Establish a preventative health care programme.
Conduct health education training.
Conduct annual examination for all ranks.
Advise, evaluate and administer and environmental health programme.
Provide Hospitalization when necessary.
Conduct psychological profiling at these stages:
• In processing
• Pre-operations
• Post-operation
Structure
The Medical Corps is administrated by a Captain, the Medical department is headed by a Major the FMO and the Dental FDO. The HQ is situated in Base Camp Ayanganna and it has the following facilities:
| | |
| --- | --- |
| Offices | 14 |
| A Medical laboratory | 15 |
| Treatment room | 16 |
| Medical Wards | 17 |
| VCT Site | 18 |
| Minor Theatre | 19 |
| 2 Dental surgeries/Dental Lab | 20 |
Articles
Browse by category
SDFDS is the Section Defence Forces Dental Services from the FDI. Every year prior to the FDI annual congress we organize an annual meeting. This meeting contains of a cultural day and a scientific program of 2 days, in which international military dentists share their experiences, challenges and latest developments.
The next meeting will be from 29 AUG-1SEPT in Shanghai, China
Events