Almanac
El Salvador
Capital: San SalvadorArea: 21.040 km2Population: 6.297.000Official Language: SpanishArmed Forces Personnel: 15.300Medical Officers: 157Military Hospitals / Institutes: 2/n/aMissions: n/a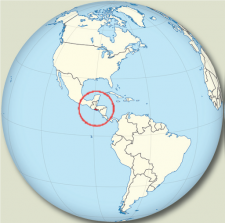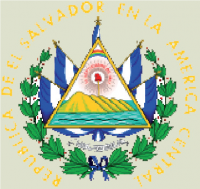 Surgeon General
José Arturo Munóz Beltrán
Colonel (Infanteria)

Military Health Command (COSAM)
Ministerio de la Defensa Nacional Republica de El Salvador
C. A. Km 5 1/2 Carretera a Santa Tecla
San Salvador
EL SALVADOR
Basic Task of the Military Medical Service
The Military Health Care Command is responsible for the Combat Support Battalion for the Healthcare of The Armed Forces and for the management and implementation of the medical care programs,the provision and maintenance of the specific materials as well as for the management and administration of the resources provided to them.
Structure
• Command
• 1 Main Military Hospital (Role 3)
• 1 Regional Military Hospital (Role 2)
• 300 beds in the Military Hospitals
• Military Health Care Battalion (incl. training)
• 34 Care Units (incl. training)
• Medical and Pharmaceutical Care
• Military School for Healthcare (incl. training)
Number of Medical Service Personnel
12 General Medical Officers
96 Medical Experts
35 Dentists
14 Pharmacists
237 Nurses (m/f)
Articles
Browse by category
SDFDS is the Section Defence Forces Dental Services from the FDI. Every year prior to the FDI annual congress we organize an annual meeting. This meeting contains of a cultural day and a scientific program of 2 days, in which international military dentists share their experiences, challenges and latest developments.
The next meeting will be from 29 AUG-1SEPT in Shanghai, China
Events