Almanac
Finland, Republic of
Capital: HelsinkiArea: 338.424 km2Population: 5.528.737Official Language: FinnishArmed Forces Personnel: 12.500Medical Officers: 42Military Hospitals / Institutes: 0/1Missions: multiple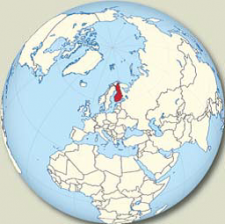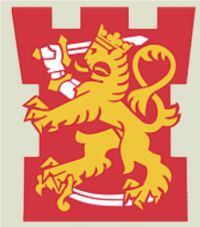 Surgeon General
Simo Siitonen
Brigadier General MC

Finnish Defence Forces
Defence Command
Fabianinkatu 2
P.O. BOX 919
00131 Helsinki
FINLAND
Basic Task of the Military Medical Service
To organize health care and create the readiness of joint medical resources for Army, Air Force and Navy for national and international missions of the Finnish Defence Forces (FDF). The Medical Service belongs to Logistics.
Structure
The Centre for Military Medicine is responsible for organizing the Defence Forces' primary health care, specialist health care and medical logistics services, training and environmental health. The Centre acts also as the research Centre for Military Medicine, field, catastrophe and CB medicine.
The Centre for Military Medicine has two units:
Field Medicine Service Unit operates 18 garrison-based health centres, an Aeromedical Centre and a Diving Medical Centre, which provide health care, training, selection and examinations, and R&T services for the Defence Forces and its personnel and conscripts.
The Special Adviser Unit consists of the Emergency Care and Simulation Section, Environmental Health Section, Research and Development Department and Military Pharmacy.
Number of Medical Service Personnel
Doctors
Dentists
Veterinarians
Pharmacist
Warrant Officers
Health care personnel
Others
64
10
8
3
15
240
49
Field Deployments
Lebanon (UNIFIL)
Afghanistan (RSM)
Mali (EUTM)
ATALANTA
Civil-Military Cooperation
Strategic partnership with 14 national hospital districts (specialist health care of conscripts, logistics of material and medicines). Chemical and Biological medical threat centres in cooperation with national authorities.
Cooperation with the National Emergency Supply Agency to create readiness of medical material and medicines during a crisis.