Almanac
Malta, Republic of
Capital: ValettaArea: 316 km2Population: 502.500Official Language: English, MalteseArmed Forces Personnel: 2.140Medical Officers: 3Military Hospitals / Institutes: 0/n/aMissions: none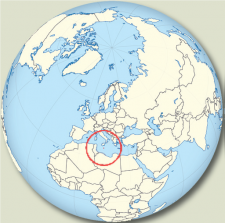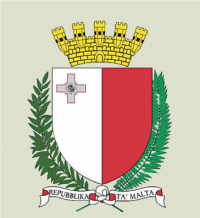 Surgeon General
Dr Matthew Psaila MD
Lieutenant Colonel MC

Medical Centre
Armed Forces of Malta
Luqa Barracks
Luqa
MALTA
Basic Tasks of the Military Medical Service
Attend to and provide continued medical care to sick military personnel;
Provide standards for recruitment/retention in the military;
Give inoculations and vaccinations to military personnel;
Perform minor surgical interventions/advanced first aid;
Perform routine medical examinations on specialized personnel (pilots/divers);
Conduct medical examinations on new recruits (pre-enlistment medicals);
Sanitation, basic health care and hygiene inspections;
Assist in medevacs, casevacs and rescue operations;
Provide medical support in overseas training and deployments;
Medical/Health and hygiene instruction to troops;
Advise Commander on medical matters;
Co-operate with civilian health authorities / civil protection dept. / Red Cross etc.
Structure
The Medical Service is integrated in the Head Quarters of the Armed Forces of Malta headed by a Principal Medical Officer in the rank of Lieutenant Colonel. He is the primary advisor to the Commander AFM and policymaker in the medical field. One central medical centre located at Luqa Barracks, Luqa.
Military Hospitals
The Armed Forces of Malta has no dedicated Military Hospitals but utilizes the services of Mater Dei Hospital, which is the primary civilian hospital on the island and located at Tal Qroqq. This hospital includes 825 beds and 25 operating theatres.
Training
All medical services officers complete a five year Doctor of Medicine course at the University of Malta and further specialized training is provided in foreign military institutes mainly located in Italy and the United States of America.
Training facilities for assisting/nursing personnel are located within Luqa barracks, Luqa and consist of lecture rooms at the training wing and medical centre facilities. These facilities are used for local courses but assisting/nursing personnel are also sent abroad for training and obtaining the required specialized qualifications in this field.
Foreign Institutes attended by the Armed Forces of Malta, Medical Personnel:
Scuola di Sanita' Militare, Florence, Italy.
Comando Subaquei Incursori, Diving and Hyperbaric Medicine, La Spezia, Italy.
US Army School of Aviation Medicine, Fort Rucker, Alabama, USA.
Fort Sam, Medical Institute, Diploma Medical Health Care, Houston, Texas, USA.
Field Deployments
Treatment chain for wounded soldiers initiates with the combat first-aider/combat lifesaver/combat medic on-site, medical officer at role 1, facility and civilian hospital if necessary.
Basic equipment supplied in the field as for roles 1 and 2 facilities to perform triage and to provide advanced first aid and manage minor sick or injured personnel.
Protected transport vehicles of the medical service: – none
Air MedEvac: As regards to Air MedEvac the AFM makes use of the following military helicopters:
Three Augusta Westland AW 139 helicopters for SAR under "Air Wing" command
Two AB 212 E helicopters
Hospital ships: – none
Experience with active deployment with medical services of other nations: – none to date
Civil-Military Cooperation
The Armed Forces of Malta medical personnel are involved with the Department of Health and the Civil Protection Department on training and simulation exercises. These include:
Aircraft Accident Plans
Pandemic-flu Contingency Plans
Hijack Situations
Natural Disasters
Articles
Browse by category
Events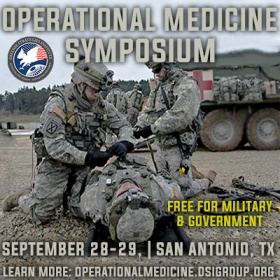 The 3rd Annual Operational Medicine Symposium will focus on DoD initiatives to enhance military medicine in an era of great power competition. This symposium will bring together highly regarded medical professionals from all services to discuss the practice of medicine in expeditionary environments.