Interview
The Ukrainian Military Medical Service
Interview with Colonel Andronatii, Surgeon General Ukrainian Military Medical Service
COMEDS Plenary Meeting is to be held in Kyiv, Ukraine, this year from 19th through 23rd May.
The conference will be hosted by the Surgeon General of the Ukrainian Military Medical Service, Colonel Andronatii.
MCIF once again had the opportunity this year to visit the Colonel Andronatii in the run-up to the event. By means of a very impressive briefing, we were given insights into the assignments and operations of the Ukrainian military medical service.
We are particularly grateful that Colonel Andronatii also agreed to grant us the following interview, which should provide our readers with an overview of the host country's military medical service.
MCIF: Colonel Andronatii, as host of the 2014 COMEDS Plenary Meeting, you and your medical service have the exciting and demanding task of organizing this very important meeting of surgeon generals. We would like to ask you a few questions about the structure of your command with our readers in mind, who may not be familiar with the Ukrainian Military Medical Service.
Col A: There are approximately 9400 people (servicemen and civilians) under the command Line of the Military Medical Directorate of the Ministry of Defence (MOD) and additionally 2100 persons under the command of the Central Military Medical Department of Ukrainian Armed Forces (UAF) in Ukraine Military Medical Service. We have a three-level administration system in our organization you can see in the following figure.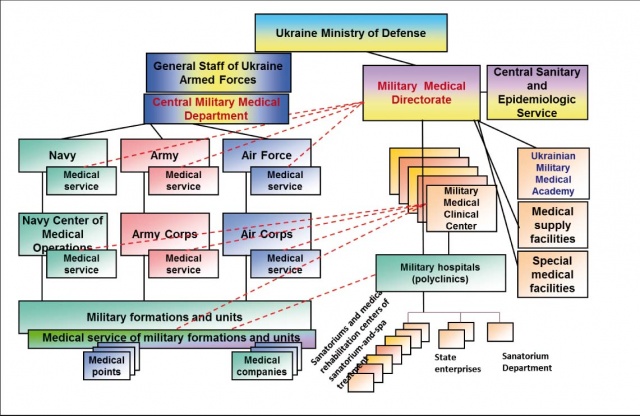 MCIF: Under whose command do the military medical services within the individual military services of the UAF fall?
Col A: The military medical services of army, air force and navy are managed by the Chief of the Military Medical Department of the Armed Forces, so are the medical services of two Operational Commands, the medical support companies, the medical battalions and brigades. With our medical facilities, we take care for the medical support of our troops as well as the medical part of their combat training, and maintain the combat and mobilization high readiness of medical personnel and resources.
We are responsible for healthy and fit personnel occupational selection for the Armed Forces and applying medical measures for keeping and strengthening their health. One of our main duties is the medical support of our troops in peacekeeping contingent.
We study our medical personnel to provide medical care and treatment to patients entitled to health care services within our military treatment facilities.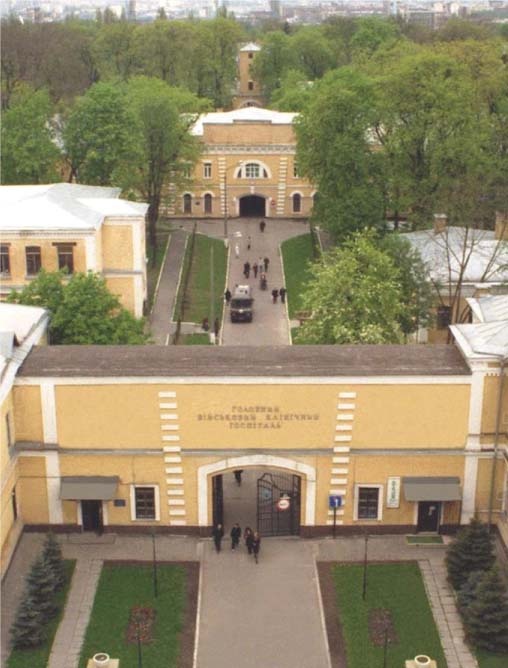 MCIF: Besides military medical training, you are providing combat and special training of medical personnel. What kind of institutions do you maintain the appropriate training and teaching facilities?
Col A: The Ukraine Military Medical Academy (UMMA) provides the instruction, training and preparation for active personnel of the military medical service. UMMA focuses on the postgraduate medical education and the selected training during 2–3 year magisterial course for talented graduates. Each 5 years we have postgraduate advanced training courses lasting 1–6 months with a 1-month pre-course exercise.
Beside these courses at the academy, secondary or narrow specializations are possible in various military medical specialties as well as adjunct research courses for Medicine Doctors.
The trainings for our medical instructors are provided by a training unit of our Military Hospital Nr 9 in Desna.
A diploma of higher civilian medical education and a reserve officer rank are required to obtain the advanced military medical education. The education of medical attendants, laboratory assistants and nurses is held at the educational establishments of the Public Health Ministry after graduation from comprehensive school.
MCIF: Where are your medical facilities situated and what level of care are provided to the troops by them?
Col A: Both the military medical care and treatment system are based on territorial principle we call "zones of responsibility" with a range of medical treatment facilities.
The Main Military Clinical Hospital provides highly specialized medical care, five Regional Military Medical Centers provide specialized medical care and further 14 Military Hospitals and 1 Military Medical Clinical Center for Occupational Pathology provide further specialized and qualified medical care.
Besides the active servicemen, the service personnel of other force structures such as police can also receive medical care provided by the Military Hospitals and the Military Medical Clinical Centers (MMCC) according to the applicable conditions.
Military Hospitals, MMCC and Medical Rehabilitation and Sanatorium Treatment Centers provide a high-specialized medical service and rehabilitation to the patients. The medical service is free (Medicare) to veterans of military service and their family members. We have around 11000 beds under our command. Half of them belong to the Medical Rehabilitation and Sanatorium Treatment Centers.
Our hospitals are really well specialized. The Main Military Medical Clinical Center chart of organization and equipment indicates 22 clinics with more than 40 specialized departments. Besides the typical clinical specialization you can find aerospace medicine for the pilots and flightcrews, naval medicine for our Navy and occupational pathology for all servicemen of the UAF.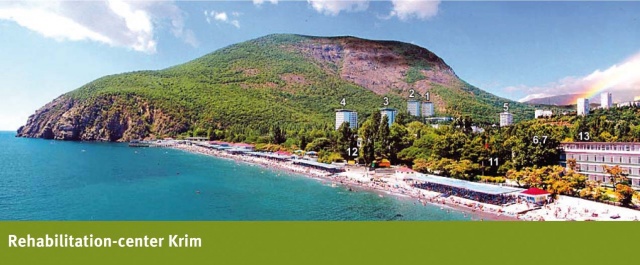 MCIF: Comparing your medical service to others nations, one of your main focus seems to be rehabilitation. Where do you provide these measures?
Col A: Rehabilitation for our soldiers, their families and the veterans is mainly provided in nine Medical Rehabilitation and Sanatorium Treatment Centers. Two of them are state enterprises. In addition to them, this kind of medical care is provided by MMCC, especially in the MMCC of Occupational Pathology for Servicemen of the UAF.
MCIF: As we can see, your medical personnel is well trained on a high level. For many years, the Ukrainian Military Medical Service has already participated in the international missions.
Would you please tell us more about your involvement in such missions as well as your cooperation with other medical ser­vices?
Col A: We have indeed participated in several international missions. For our own contingent we had built up an aid station in Kosovo, an aid station of the Ukrainian peacekeeping contingent in Liberia and in the Republic of Congo. At this moment, six Ukrainian doctors are stationed in Afghanistan with ISAF.
We try to cooperate with many other nations by participating in such points as: joint exercises of multinational forces; medical support of peacekeeping and humanitarian missions of UN and NATO; arranging training of Ukrainian physicians in NATO training courses and in military medical facilities worldwide; and in many other international programs, for example, DoD HIV/AIDS Prevention Program and Public Health Care.
MCIF: Is there any exchange program offering training for personnel from other military medical services?
Col A: Our Military Medical Academy serves as a retraining and education facility not only for national military and civilian specialists, but also for students from other countries in Russian language. For example, the students from Iran and Turkmenistan have already obtained the specialty of psychophysiology and master degree in two years. This has been organized by bilateral agreements between the respective governments. Nevertheless, we are open for any cooperation. It has to be worked out by the countries.
MCIF: Colonel, you will be hosting the next COMEDS-Meeting. Can you explain your basic idea concerning the hosting of this important international meeting?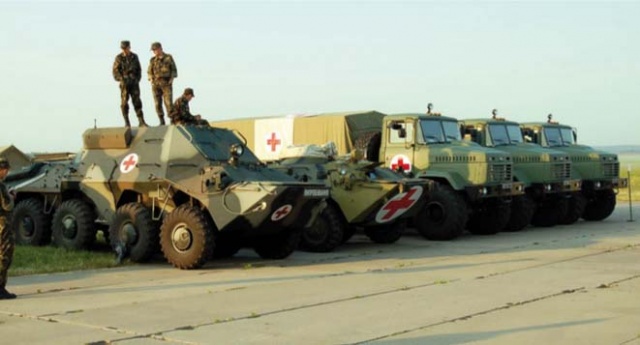 Col A: I'm very proud to be the host of chiefs of the international military services. I hope very much that this conference will support our participation in international scientific seminars, symposiums and conferences for research as well as practical information exchange in working groups, specific studying topics of military health care and advance training for staff designated for international missions and operations. I hope to improve the process of organizing bilateral and multilateral cooperation to exchange experience in medical support of troops and to discuss issues of mutual compatibility of medical care standards.
By that I see the chance of decreasing financial loss in medical support, based on the creation of a "Modular Approach" within our "Smart Defense Project" as well as an improvement of international political cooperation due to a nonpolitical "door opener" military medicine status and at least speeding up an inducement to the implementation of NATO standards.
MCIF: Colonel Andronatii. Thank you very much for this very concise and informative interview.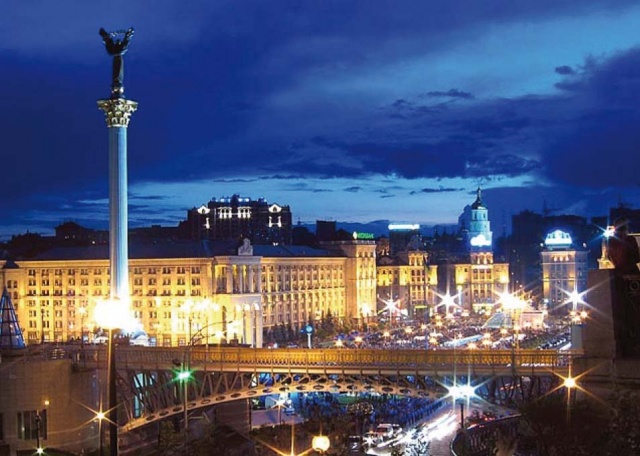 We wish you all the best for your Medical Service and good luck for organizing the COMEDS Plenary Meeting in your wonderful Capital of Kyiv.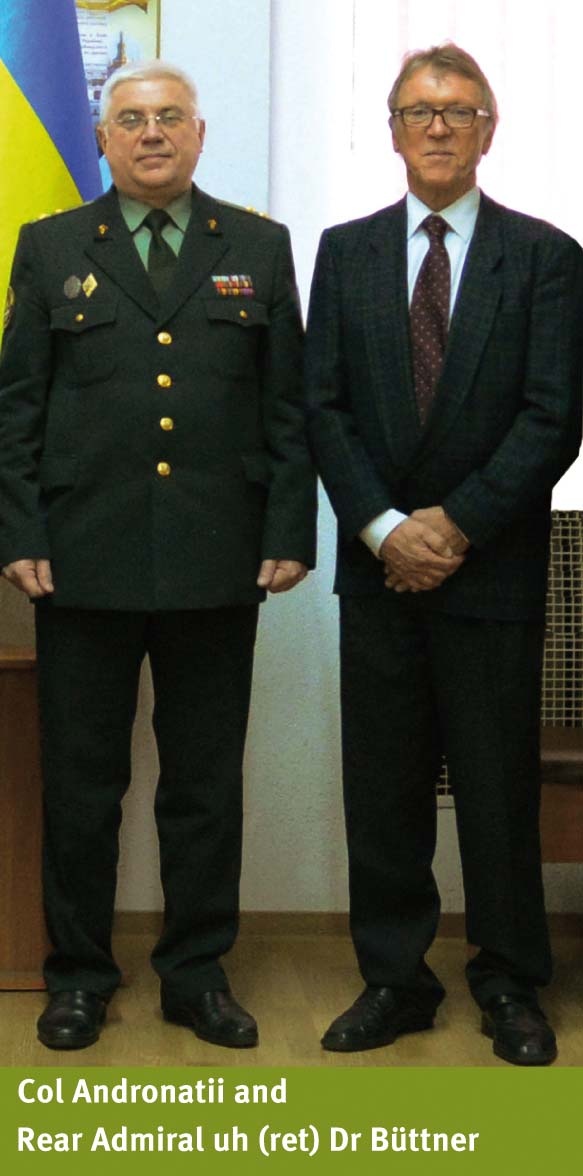 Date: 02/02/2014
Source: MCIF 1-14