Advertorial
Maximum protection of troops provided by antiviral 5log masks
Soldiers in the German army require a mask that is not only comfortable to wear for longer periods of time but most importantly offers the highest protection from Covid-19 and with it a potential spread of this virus amongst the troops.
5log masks are made with a groundbreaking new technology that was invented by the Swiss company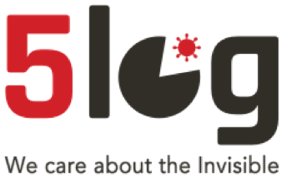 Livinguard AG. This new technology enables 5log masks to be permanently self-disinfecting which means they are continuously free of active and potentially threatening microorganisms. Pathogens that get in contact with the mask are not simply filtered but inactivated! This provides the mask wearer and people in close proximity the most advanced protection available.
The masks are the only ones that have been tested and proven to destroy not just bacteria but also viruses, including SARS-CoV-2. Latest tests were conducted in Germany, by the Free University of Berlin at the Institute for Animal and Environmental Hygiene and the Institute for Textile Technology (ITA) at RWTH Aachen University, and also in the USA by the University of Arizona.
The certified breathing masks from 5log therefore set a new standard in protection against viruses, bacteria and also fungi.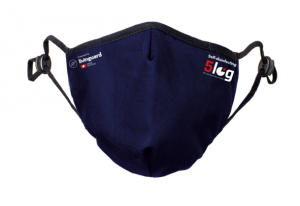 The Livinguard technology in the 5log masks charges the textiles with up to 24 billion positive charges per square centimetre. The negatively charged microbes, such as viruses and bacteria, are attracted by it and their cell walls are ruptured, which leads to the inactivation of the microorganism. Thanks to this technology, 5log masks destroy 99.9% of the SARS-CoV-2 viruses that trigger COVID-19. It gives protection even when masks are packed away in the pocket or rucksack as they continuously clean themselves of bacteria and viruses.
Looking after a reusable 5log mask also couldn't be easier and more friendly for the environment. A rinse under cold water once a week is all that the mask needs to stay clean. The mask can be washed 30 times. This means, it lasts for 7 months without losing its antiviral effectiveness and replaces up to 210 disposable masks that need to be kept in stock, burden landfills and harm the environment.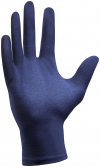 The masks guarantee a high level of comfort. They can be adjusted to the right fit with ear loops and a wire at the nose bridge. Both ensure a good seal on the face which also helps to avoid glasses from fogging up.
5log offers masks and self-disinfecting gloves.
Medivid GmbH
Billwerder Neuer Deich 70
20539 Hamburg
Germany

Tel: +49 172 66 20 924
Fax: +49 40 537 98 58-99
https://www.medivid.com
Source of photos: Medivid GmbH
Date: 11/09/2020