Almanac
Saudi Arabia, Kingdom of
Capital: RiyadhArea: 2.149.690 km2Population: 33.938.709Official Language: ArabicArmed Forces Personnel: 688.000Military Hospitals / Institutes: 24/3Missions: multiple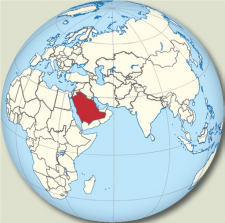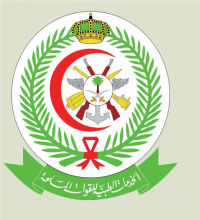 Surgeon General
Dr. Ahmed Mohammed Alamry
General Director, Health Services at the Ministry of Defense

General Directorate, for Health Services at the Ministry of Defense
P.O.Box 22454
11495 Riyadh
KINGDOM OF SAUDI ARABIA




History
The General Directorate for Health Services at the Ministry of Defense (MODHS) has started simply as a small group in Al Taif in 1950. It was then called Army Medicine and was composed of a dispensary with a ten-bed capacity.
In 1951 Prince Mansour Military Hospital was launched with a capacity of (36) beds which was later increased to (100) beds by the end of that year. Later in 1953, Prince
Mesha'al Hospital in Al-kharj was established followed by the Armed Forces Hospital in Riyadh.
His Royal Highness The Minister of Defense and Aviation and Inspector General issued a royal decree which declares the name of (General Directorate of the Armed Forces) in 1972 and the expansion of services to include all armed forces. A special budget was allocated to this administration and its hospitals around the kingdom until this day.
Structure
The General Directorate for Health Services (MODHS) operates (143) clinics and dispensaries, as well as (24) hospitals with a total bed capacity of over (8179). These hospitals are equipped with highly sophisticated medical equipment and provide specialized medical services. They are categorized into four different categories: A, B, C, and D; with different bed capacities according to patients' needs.
Vision:
A sustainable healthy community for the associates of the Ministry of Defense and their families.
Mission:
The General Directorate of Health Services at the Ministry of Defense (MODHS) promotes a healthy lifestyle for the personnel of the Ministry of Defense and their families in addition to the adoption of the best practices in digitalization and knowledge management. The MODHS collaborates with the kingdom's health sector in providing integrated preventive and health services in a professional manner and in line with the international standards of quality and safety in times of war and peace.
Values:
The MODHS believes that humans are the center of our care and the focus of our attention in our perpetual journey in promoting a healthy lifestyle.
The MODHS' pledges to the code of ethics when treating our internal and external beneficiaries.
The MODHS works with a one-team spirit with high competence to provide integrated and eminent healthcare services.
The MODHS embraces a business environment that stimulates innovation and incubates creativity.
The MODHS believes in patient safety and services as our utmost priority in everything we do.
The MODHS passionately shares our knowledge and expertise in our pursuit of continuous development.
Military Hospitals
The MODHS Hospitals manage a large number of dispensaries and health care centers in military locations around the country.
Prince Sultan Military Medical City PSMMC is a priority hospital based in Riyadh. Established in (1978), it has become one of the most prominent health care institutes in Saudi Arabia covering all medical specialties. Basically, the core mission of this hospital is to serve the Saudi armed forces personnel, their dependents, and other special cases. The PSMMC earned a lot of recognition for its achievements in the field of health and medical sciences. It is the first hospital in the Kingdom to publish more than (1600) research articles, trained more than (1017) physicians and (577) paramedics. It is one of the first-ever renal transplantation centers in Saudi Arabia, where more than 750 kidney transplants have occurred since its creation. It also has a bone marrow transplantation center established and functioning since (1989). The PSMMC is one of the first hospitals to perform a liver transplant successfully. There are more than (33) fellowship programs, (238) physicians under training, and approximately (20) diploma programs.
Prince Sultan Cardiac Center is one of the most advanced cardiac centers in the region. This center comprises of clinics specializing in Pediatric Cardiology, Heart Transplant, Pacemakers, Heart Failure, Valves, Cardiac Rehabilitation & Prevention, Congenital Heart Diseases, and Adult Primary Care. It also organizes symposiums and scientific programs; promotes and pursues scientific research relative to cardiovascular diseases and cardiac surgery.
The Armed Forces Hospitals Administration in Taif manages all military hospitals, health centers, and facilities in Taif city and Makkah region. This administration oversees the running of hospitals such as Prince Sultan Hospital for Armed Forces, Prince Mansour Hospital for Community Medicine and Alhada Hospital for Armed Forces. Some of the centers managed by this administration are The Armed Forces Rehabilitation Center, The Armed Forces Center for Psychiatric Care, and The Armed Forces Family Medicine Center in Makkah.
In the southern region of Saudi Arabia, at Khamis Mushait city, The Armed Forces Hospitals Southern Region offers health care services in all medical specialties to armed forces personnel. It is a priority hospital to which critical patients transfer from Najran, Jazan, and Sharura.
King Salman Armed Forces Hospital in the Northwestern Region established in 1980, Tabuk city, is the first to perform an endoscopy procedure in the Kingdom, 1991. KSAFH has developed over the years to include an obstetrics and gynecology center, day case surgical center, a cardiac surgery center, a dental & Maxillofacial surgery center, and a diabetes center.
King Fahd Military Medical Complex in Dhahran serves the eastern region of the Kingdom of Saudi Arabia. This hospital provides a nearly complete range of medical specialties and subspecialties.
The MODHS transfers patients to hospitals that can provide the necessary treatment, and critical cases to centers that provide health services in rare specialties. MODHS offers only the ultimate health care for its personnel, civilians and their dependents in complete efficiency and proficiency.
Military institutes
Diving Medicine Department
The Diving Medicine Department was established in 1995, at the Armed Forces Hospital in Jubail. The aim of this department is offering health care services to the Royal Saudi Arabian Navy, in addition to training personnel. The Diving medicine department also offers Hyperbaric oxygen therapy in two regions, under the supervision of highly qualified specialists with years of experience. The team lead by experienced and prominent medical management, strives to provide the best and to keep up-to-date through continuous learning, development, and research.
SAUDI MEDEVAC
This division of the MODHS specializes in transferring patients to higher-level medical facilities inside and outside the Kingdom, using state-of-the-art aircraft. The Aeromedical Evacuation supports civilians in times of war, natural disasters and other emergency events. MEDEVAC is a top priority at the MODHS, therefore this division has been developed and reinforced to retain a large fleet of helicopters, jet aircraft, a highly trained team of professional medical staff and technicians.
The Defense against Weapons of Mass Destruction Department
The Defense against Weapons of Mass Destruction department DWMD is crucial in the MODHS, as it is responsible for planning and supervising defense medical capabilities to protect medical units against WMD. This department also establishes WMD protection facilities within the medical command control. Furthermore, it evaluates the readiness of medical units in countering WMD, participates in international conferences and conducts research studies in order to be up-to-date in that matter. The DWMD produces guidelines for treatment and decontamination procedures of WMD casualties in the field as well as protocols for chemical agents management. Training the MODHS personnel in countering WMD is a top priority for the DWMD.
Training
In its pursuit for providing optimal health care, the MODHS offers educational training opportunities to its staff and young national citizens through various institutions and learning centers spread throughout the country. The MODHS also sponsors scholarships to local colleges and overseas in various medical specialties. Some of the educational institutes affiliated with the MODHS are:
Prince Sultan Military College of Health Sciences PSMCHS, which is one of the most prestigious educational institutes in the country, located in Dhahran. The PSMCHS is dedicated to educating and training health care professionals and conducting medical research.
The Aviation Medical Center is another training institute located in Dhahran. It excels in providing aviation medicine programs for health care providers. In addition to physical training for air force staff.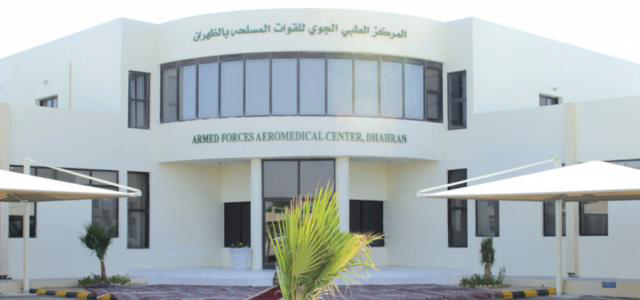 Some of the most significant educational institutions are based in Riyadh such as The Center for Health Studies at PSMMC, which offers technician diplomas in Emergency medicine, Radiology, Pharmacy medicine, Respiratory care, dialysis, and operating room technician programs; and The Prince Abdulrahman Advanced Dental Institute, which offers a higher degree in dentistry and clinical residency for dentists.
Field Deployments
The MODHS provides medical care in a progressive manner, ranging from immediate first aid at the point of wounding to definitive, specialized care and rehabilitation provided at medical treatment facilities. Contributing to humanitarian missions and relief campaigns, the MODHS deployed field hospitals to countries in crisis such as Somalia, Kosovo, Iraq, Lebanon, Pakistan, Egypt, and Yemen. These field hospitals are highly advanced and offer medical care in most specialties.
Some of the most prominent military treatment facilities established are the southern region field hospitals (Role 3), with a bed capacity of over (200) in addition to surgical, intensive care, specialist diagnostic, and treatment units. If necessary casualties are stabilized and evacuated to a more capable medical facility. These field hospitals include emergency, surgery, operating rooms, as well as ICU, dentistry, laboratories, X-ray, ultrasound, CT, pharmacy and sterilization units.
In addition to international missions, the MODHS supports the Ministry of Health by participating in national events. Hajj season is one of the most important annual events taking place in Saudi Arabia. Millions of pilgrims arrive at Makkah to perform their religious duty and Saudi Arabia has the honor of hosting and supporting them through their holy journey. Every year the MODHS operates comprehensive field hospitals, several clinics, and emergency centers at multiple locations in the area. The bed capacity is over (500), with medical teams, specialty care clinics and a fleet of ambulance vehicles some of which can carry up to eight patients at a time as well as an on-call medical evacuation team.
---
status: 10 February 2023
---