Almanac
Algeria, Democratic and Popular Republic of
Capital: AlgiersArea: 2.381.741 km2Population: 38.500.000Official Language: ArabicArmed Forces Personnel: 130.000Medical Officers: n/aMilitary Hospitals / Institutes: 1/n/aMissions: n/a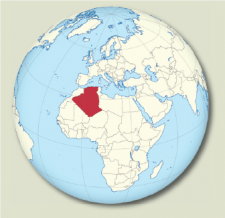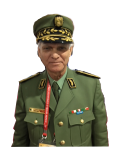 Surgeon General
Prof Abdelkader Bendjelloul
Major General MC

Ministry of Defence
Avenue de Tagarins
Algiers
ALGERIA
Military Medical Service
The Algerian Armed Forces do not have an independent Medical Service. However, medical personnel are integrated into the troops at unit and command level. Also, the regional Military University Hospital of Ali-Medjeli (Abdelali Benbaatouche) in Constantine provides medical care for military personnel and civilian patients.
Central Army Hospital: Aïn Naadja, Algiers
Articles
Browse by category
SDFDS is the Section Defence Forces Dental Services from the FDI. Every year prior to the FDI annual congress we organize an annual meeting. This meeting contains of a cultural day and a scientific program of 2 days, in which international military dentists share their experiences, challenges and latest developments.
The next meeting will be from 29 AUG-1SEPT in Shanghai, China
Events