Almanac
Korea, Republic of
Capital: SeoulArea: 100.412 km2Population: 51.820.000Official Language: KoreanArmed Forces Personnel: 530.000Military Hospitals / Institutes: 12/1Missions: multiple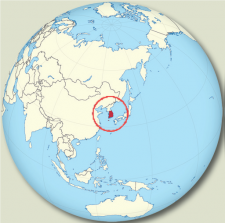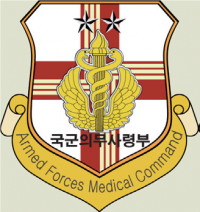 Surgeon General
Byeong Seop CHOI
Brigadier General

Commanding General
Armed Forces Medical Command
P.O. Box 100
81 Saemaeul-ro, 177beon-gil
Bundang-gu, Seongnam-si
Gyeonggi-do
REPUBLIC OF KOREA
Mission:
To be a national defense medical organization that is trusted by ROK citizens and the military
Vision:
To contribute to professional medical treatment towards military patients and development of military medicine
Basic Task of the Military Medical Service
The Armed Forces Medical Command (AFMC) ensures the security and stability of the Korean Peninsula by maximizing the combat power through providing professional patient care and health improvement programs and contributing to the academic development of military medicine. AFMC was founded in March 1954 in Masan, in order to efficiently control a number of military hospitals established for casualty treatment during the Korean War. Since then, it has continuously systematized its organization and function, thus making itself more capable for immediate medical support in times of national crisis such as civil war and natural/man-made disasters.
Structure
Headquartered in Seong-nam, Gyeonggi province, Korea, AFMC takes control of 12 subordinate hospitals, Armed Forces Medical School (AFMS), Armed Forces Medical Research Institute (AFMRI), and the Armed Forces Medical Support Group (AFMSG). Moreover, AFMC supports and arbitrates overall medical administrative issues of ROK army, navy and air force. Medical units are deployed to battalions and above to provide medical support to combat units. AFMC aids these medical units by developing policies or guidelines on public health and quality management, carrying out a wide variety of training and exercises, and building up medical information systems.
Military Hospitals
With cutting-edge medical equipment and highly trained professionals, military hospitals treat military personnel suffer - ing from diseases and injuries, and also provide physical check-up and medical consultation. Each hospital runs specialized care centre for major trauma, rehabilitative medicine, pain medicine, burn care, and mental health. In order to enhance combat readiness, hospitals actively participate in various national level joint/combined exercises held annually.
Institutes
AFMC and Armed Forces Medical Research Institute are in charge of scientific researches on various military medicine fields including CBRN warfare patient care, epidemiological investigation, anatomical pathology, and veterinary science. Armed Forces Medical School creates an advanced academic environment and develops new training techniques to foster the most qualified and the most competent medical officers so that they can be ready in both wartime and peacetime.
Missions
ROK medical troops have not only protected the health of its citizens and military personnel but also contributed to peacekeeping of the international society. ROK military medical officers have been carrying out humanitarian relief activities in areas with an international dispute or massive disasters, thus gaining the trust of the international community.
• Vietnam War (1965–1973)
• Gulf War (1991)
• Western Sahara (1994–2006)
• East Timor (1999–2003)
• Afghanistan (2002–2007, 2010–2012)
• Iraq (2004–2008)
• Lebanon (2007– present)
• Haiti (2010–2012)
• Republic of South Sudan (2013–present)
Other Special Aspects
AFMC has been a major participant in various conferences including the International Military Medicine Conference (IMMC), Indo-Pacific Military Health Exchange (IPMHE, previously known as APMHE/APMMC) and Pan-Pacific Trauma Congress (PPTC). Moreover, it has successfully co-hosted the 19th APMMC in 2009. In 2013, AFMC wil further contributed to strengthening international relationship and cooperation by co-hosting the 23rd APMMC.
(status: 15 March 2023)