Almanac
Pakistan, Islamic Republic of
Capital: IslamabadArea: 796.095 km2Population: 216.565.000Official Language: Urdu, EnglishArmed Forces Personnel: 625.000Medical Officers: 3.477Military Hospitals / Institutes: 45/13Missions: multiple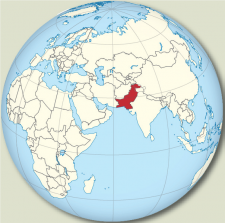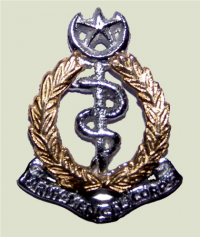 Surgeon General
Khawar Rehman
Lieutenant General MC

General Headquarters
Medical Directorate
Rawalpindi
PAKISTAN
Basic Task of the Military Medical Service
Deals with all Health-related matters in Armed Forces including care, maintenance, and promotion of health and prevention of diseases.

Structure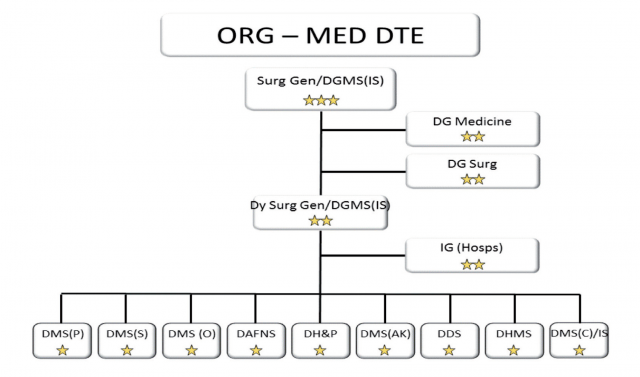 Organization/ Command Structure Surgeon General

---
Military Hospitals
45 x Combined Military Hospitals (CMHs):
Class 'A' 500 –1000 Beds (10 x Hospitals)
Class 'B' 300 –499 Beds (10 x Hospitals)
Class 'C' 51 –299 Beds (10 x Hospitals)
Class 'D' 25 –050 Beds (15 x Hospitals)

Regional Medical Facilities
41x Field Medical Units
Institutes
Armed Forces Institute of:
Cardiology
Pathology
Dentistry
Urology
Transfusion
Mental Health
Bone Marrow Transplant
Ophthalmology
Rehabilitation Medicine
Radiology and Imaging
Nutrition
Medical Stores
Medical Stores Laboratory
Number of Medical Personnel
Qualified Physicians
| | |
| --- | --- |
| General Physicians | 1964 |
| Specialists | 1309 |
| Qualified Dentists | 174 |
Training
Education/Training Facilities for Medical Officers
Armed Forces Post Graduate Medical Institute
Army Medical College Rawalpindi
CMH Lahore Medical College
CMH Institute of Med Sciences, Multan
Quetta Institute of Medical Sciences
Education/Training Facilities for assisting/nursing personnel
Army Medical Corps School & Centre Abbottabad
Nursing Colleges

Civil-Military Cooperation
Army Medical Corps has frequently been deployed in international and national disasters for provision of conventional speciality service as well as the establishment of outreach clinics. Few to mention are:
International
South-East Asia Tsunami
Indonesia Earthquake
Iran Earthquake
China Earthquake
Bangladesh Cyclone
National
Earthquake 2005
Floods 2010, 2011, 2012
Earthquake 2013
Drought 2013

Pakistan Army is one of the largest contributors in UN Peacekeeping forces.
Military Hospitals have a huge clientele of the civil population, which is provided outdoor as well as indoor facilities around the clock. Military hospitals maintain a huge health care database.
Pakistan has become the frontline state in the Global War on Terror (GWOT).
Army Medical Corps is providing comprehensive medical support to the ongoing operations at primary, secondary, and tertiary levels.