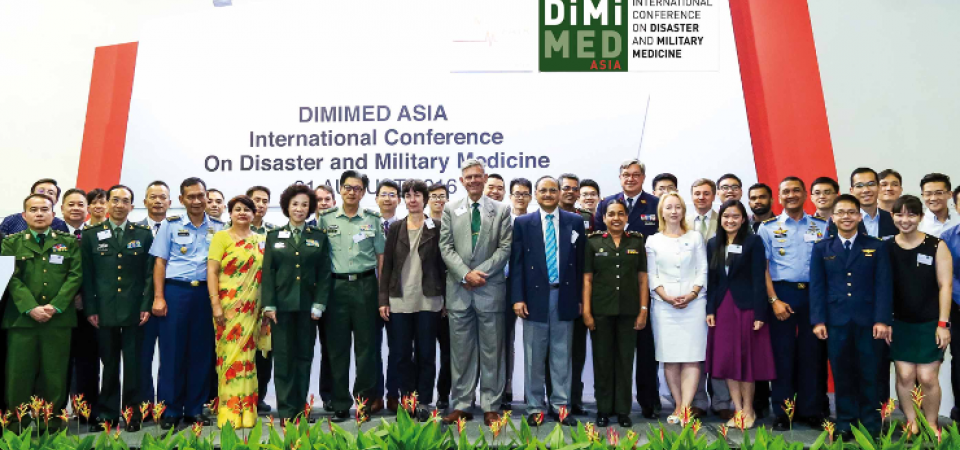 Report
DiMiMED Asia Conference 2016
On 31 August 2016 the 1st DiMiMed Asia (Conference on DIsaster and Military Medicine) was held in Singapore at the occasion of the Medical Fair Asia 2016. This exhibition is the Asian equivalent of the Medica in Düsseldorf. As the DiMiMed concept has proven to be succesful in Europe it was decided to start an Asian version this year and I had the honour to be chairman of this conference. My co-chairman was Major General Prof. Dr. Yan Wang, from China.
He conference themes werd "Disaster Management at Land & Sea", "Traumatology & Air Evacuation" and "Infectious Diseases and Force Health Protection". The keynote speaker was Major General Patrick Godart from France about "Recent experiences in Disaster Management and Medical Support in Terrorist Attacks". He eluded on long haul en recent developments in military medicine and the role of the military versus civilian medical services. Also the specific challenges that terrorism poses on medical care was highlighted.
In "Disaster Management at Land & Sea" both natura land man-made disasters were on the agenda. Six speakers from Nepal, Russia, China and Indonesia talked about earthquakes, medical aspects of radiation, organisation of medical care for desasters and clinical and psychological issues.
In the section about "Traumatology & Air Evacuation" 4 speakers from Singapore, China, Sri Lanka and an industrial speaker lectured on new developments in aeromedical evacuation, development in bleeding control devices, there was a lecture on Satcom based tele-medicine and finally a discussion about "big contribution from a small organisation".
In the final session on "Infectious Diseases and Force Health Protection" there were 5 lectures (France, China, Maldives and Switzerland) very recent developments in both dengue and Zika were discussed, so recent that it was headline news in the Singaporese newspapers because of an outbreak of Zika in Singapore. Also an update on the development of a new vaccine for Dengue was given, a lecture on Ebloa outbreak management and a lecture on musculoskeletal injuries in recruits.
The conference had a variety of sepakers, all of high standard and seniority in their field as well as sceintific presentations from the industry, the same concept as in Europe. The program was very well received by the 65 participants and we can conclude that the 1st DiMiMed Asia was a succes.
The next Medical Fair Asia will be held in 2017 in Bangkok, Thailand. MCIF will keep you informed!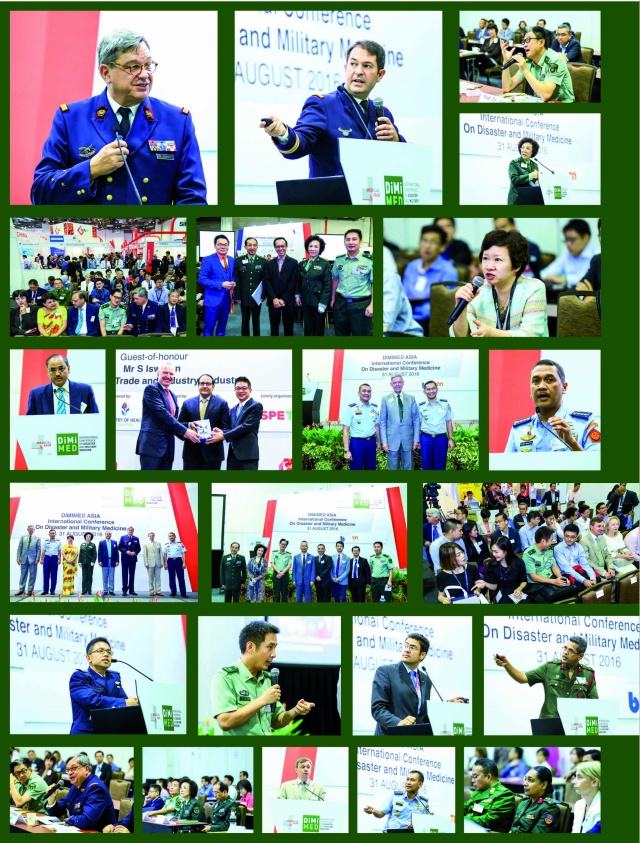 Rob van der Meer, MD, Brigadier General (ret)
Chairman DiMiMed Asia 2016
Date: 09/23/2016
Source: MCIF 3/16