Report: Gregor B. Freude, Uwe M. Mauer
Third Meeting Military Committee World Federation Neurosurgical Societies
When we start to look for a military committee under the protection of the WFNS the World Federation of Neurosurgical Societies in 2005 in Marrakech we never could imagine that we will succeed in such a manner.
The first official Congress of the World Federation of Neurosurgical Societies (WFNS) take place in 1957 in Brussels. Since then, a total of twenty-eight committees have been formed in order to address scientific and educational activities with regard to specific neurosurgical issues.
Before the WFNS Congress in Boston in 2009, there was no special committee representing the interests of military neurosurgeons.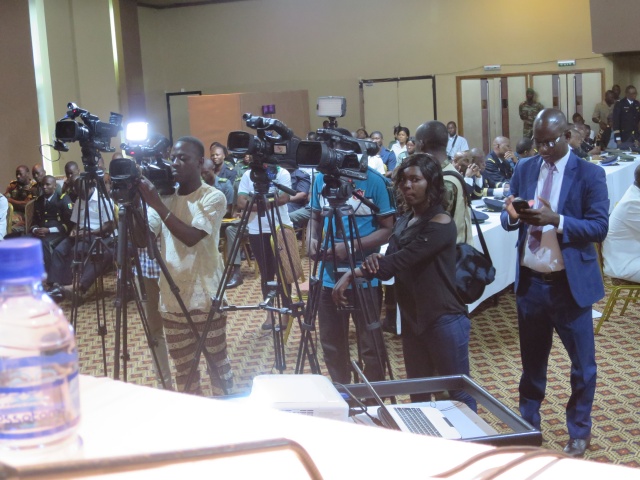 Such a committee, however, is important and useful especially since, compared with their civilian colleagues, military neurosurgeons must perform completely different tasks depending on their location of employment and the current task spectrum. In a way, military neurosurgeons live in two different worlds. During their employment at home, they must fulfil the same tasks and requirements as their civilian colleagues. Then they work for several weeks or months far away from their customary hospital in foreign countries and with new materiel and unknown personnel. In a military operational setting, they may have little to do for days and then suddenly they must treat several patients at the same time. They are also confronted with injuries and diseases they have never come across at home. For these patients, appropriate repatriation must be organized and carried out. These are problems that all military surgeons face, regardless of their country or organization.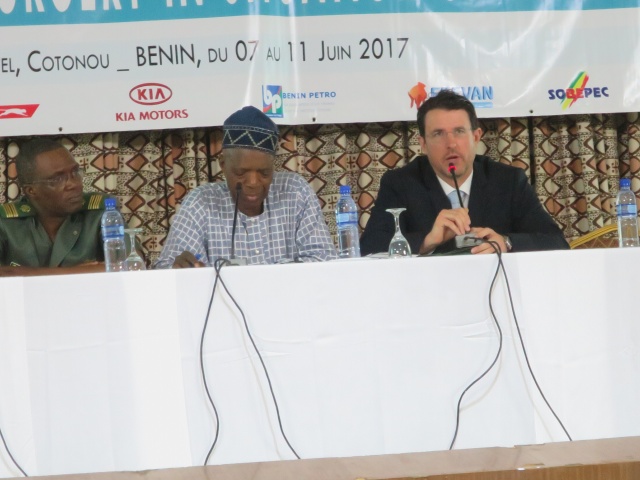 In 2009, the World Congress of Neurological Surgery took place in Boston. To establish our own military committee we invited military neurosurgeons from all over the world to meet us in Boston. The executive Committee of the WFNS decided than to establish a Military Neurosurgeons Committee. A first scientific session on military neurosurgery was then held at the WFNS Interim Meeting in September 2011 in Brazil.
Following the first meeting of the WFNS Military Committee in Europe (Ulm, Germany) and the second in Asia (Jaipur, India, wonderfully organised by Dr Sinha), the Committee decided that the third meeting should take place in Africa. Dr Gandaho led the way and, for more than two years, worked hard towards having the meeting held in Benin. As a result, the committee decided to host the third meeting in Cotonou, Benin, from 6 to 10 June 2017.
Benin is a developing nation and one of the 20 poorest countries in the world. Anyone travelling to Benin, no matter from which country, requires a visa. The country was a British colony for a while, but for the most part it was colonised by the French. It became independent in 1960 and now has a stable democratic government. It is bordered by Togo, Niger, Nigeria, and Burkina Faso. There are no direct flights from Germany to Cotonou, the country's most important and largest city but not its capital, which is Porto-Novo. Interestingly, the Voodoo religion, which today is practised all over the world, partly originates from Benin and is one of the country's recognised religions, alongside Christianity and Islam. Travel to Benin from Europe is possible from Paris or Brussels via Ivory Coast (Abidjan).
The Committee Meeting was the first medical congress in the country's history and as such was met with considerable interest among the people and in the media. The event was also under the direct patronage of the government. The Minister of Health and the Chief of General Staff of the Armed Forces, who currently also serves as Minister of Defence, were also present for the first day of the congress. A total of 26 presentations on neurosurgical topics related to the military had been scheduled. There were also talks about general topics such as infectious diseases, hygiene in the operating theatre, and medical care in mass casualty situations. Attendees came from Benin but also from Nigeria, Ivory Coast, India, and Germany. A number of registered participants from other European, African, and Asian countries had to cancel their visit because they did not receive their visa in time.
Some presentations had to be cancelled as a result and were replaced with presentations by military colleagues from Benin. These substitute presentations were nevertheless very interesting and made for extensive discussions. On average, the presentations lasted 7 minutes, while the longest lasted 17 minutes. The discussions lasted an average of 9 minutes per presentation, with the longest discussion lasting 11 minutes. This shows that every presentation was the subject of great interest and keen discussion. To overcome any language barriers, interpretation from French to English and vice versa was provided via headphones. Another highlight was the activation of a mobile surgical unit. Financed partly from government funds and with European sponsorship, Dr Gandaho had installed a large-capacity container on a truck, in which surgery can be performed in any environment. All participants had the opportunity to view this container. The day after the congress, the container was used for the first time. In the morning, it was driven to Ouida, where the first operations were performed.
All in all, the meeting showed that, despite all difficulties, it is indeed possible to host such an event in a developing country. Especially for the country and our colleagues in Benin, the meeting provided a wealth of knowledge and experience and served as a demonstration of the esteem of their colleagues in the neurosurgical community.
The location for the next meeting is yet to be decided. There are plans for it to be held in North or South America.Details will be discussed during the WFNS Congress in Istanbul.
True to the conviction of the WFNS: One World – one neurosurgery.
Professor U.M. Mauer, MD, (Col, MC)
Chair Military Committee
Clinical Director Clinic for Neurosurgery
Armed Forces Hospital, Ulm
Germany.
Date: 11/10/2017
Articles
Browse by category
Events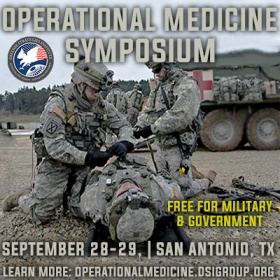 The 3rd Annual Operational Medicine Symposium will focus on DoD initiatives to enhance military medicine in an era of great power competition. This symposium will bring together highly regarded medical professionals from all services to discuss the practice of medicine in expeditionary environments.